Hi everyone! Summer is almost here! I made freebie kit for summer boys & girls. I'm so glad if you like my kit 😀 Do you need word bits? DON'T FORGET to come back tomorrow to get another coordinated freebie!!
 夏ですね。(まだ梅雨か)Welcome Summer Kitを作りました。ワールドカップは残念でしたが、明るい気分で吹き飛ばそ~4年後があるさ。やっぱり攻めのサッカーはおもしろいね。ドン引きはつまらん。さて、ウィンブルドン、錦織くんを全力で応援します 😀
 明日お揃いのfreebieをupしますので、忘れずに戻って来てくださいねー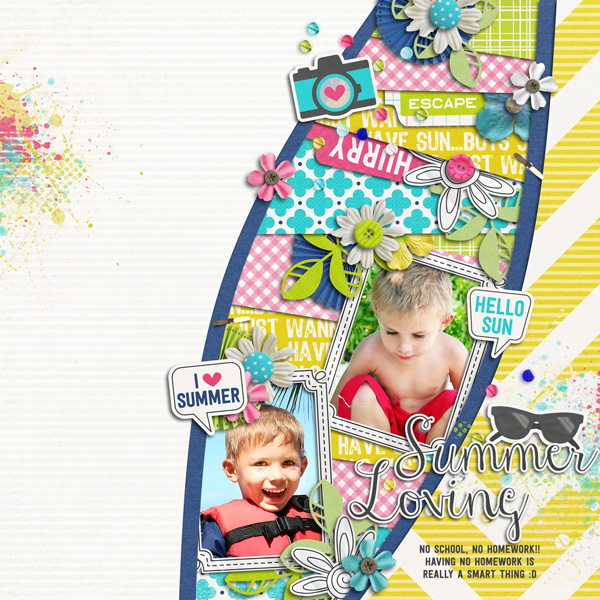 300dpi / 12inch / Personal Use Only
DOWNLOAD Element Pack
DOWNLOAD Paper Pack
You can find my another freebies HERE.
Have a happy scrappin!
Enjoy デジタルスクラップブッキング!