Hi,
I hope you all have a wonderful summer vacation! Today I made a Summer Greeting Cards as a freebie. I'm happy if you like them.
The card without year number is included.
 暑中見舞いハガキを作りました。写真の部分が透明のクイックページです。
 1枚目のものは、添え書きの部分を写真にすることも可能です。背景の写真が大きいので、その上に一言書いても良いかと思います。
 2枚目は、雲の部分が真っ白なので、印刷をしてから手書きで添え書きをすることも可能です。
 サイズはハガキと6x4inchの2種類、年号・タイトルタグなしバージョンも同梱してあります。来年以降に使っても良いし、ミニアルバムやカレンダーなどいろいろ楽しんでくださいねー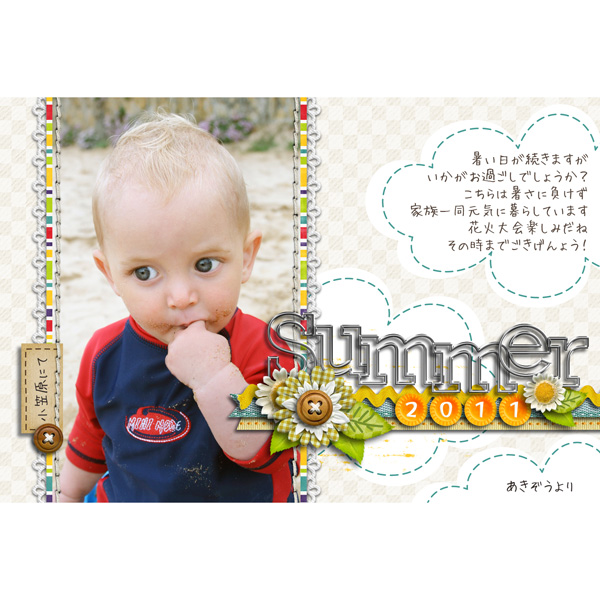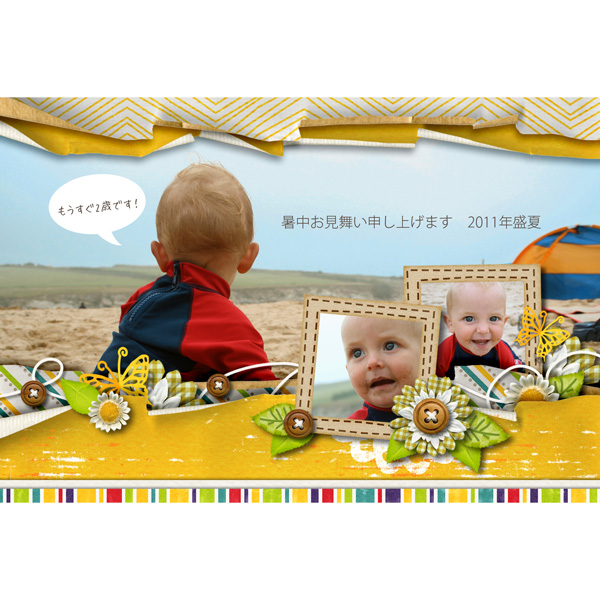 [6×4 inch, Japanese card size / PNG format]
DOWNLOAD
Another freebies are here.
Have a happy scrappin!
Enjoy デジタルスクラップブッキング!