Hi there!
Do you enjoy summer holiday? Today, I have a perfect template set for you! Of course you can also make non-summer layout beautifully 🙂
You will save 40% on the Paper Play | Templates if you purchase through Monday!
 こんにちは。
 夏休みですねー!ということで、夏にぴったりなテンプレートを作りました。勿論夏テーマ以外のレイアウトにもお使いくださいね 🙂
 月曜日までに Paper Play | Templates をご購入いただけると40% offになります。
Inspiration Layouts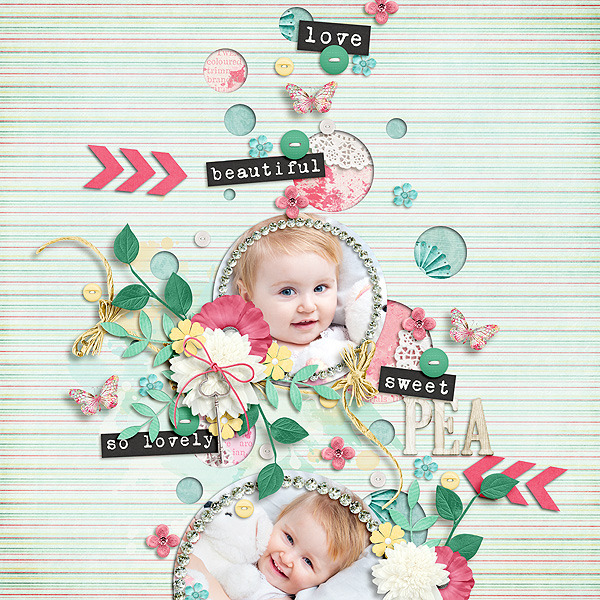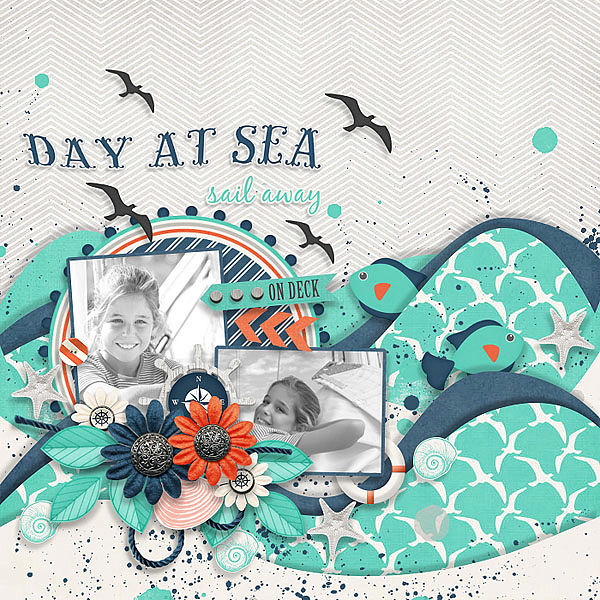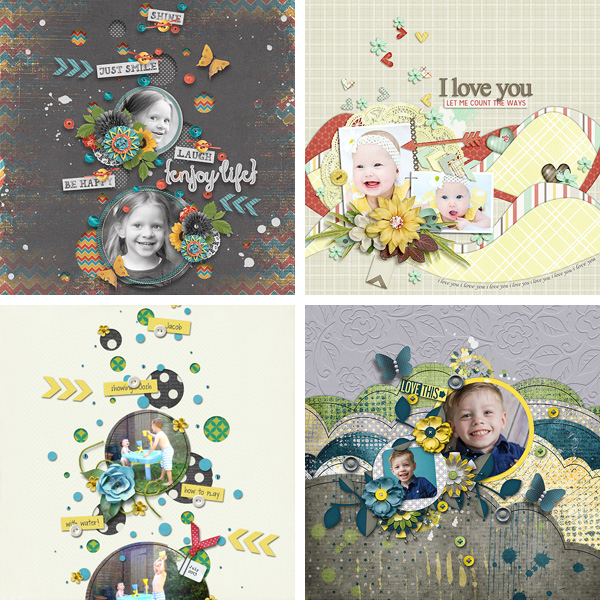 CREDITS: After The Rain | Collection by Akizo Designs, stockphoto
You can see more samples at Facebook, Pinterest, and The Gallery. Please upload your layouts also!
Have a happy scrapping!
 他にもFacebook、 Pinterest、ギャラリーにてレイアウトを見ることができます。みなさんもレイアウトを作ったらぜひギャラリーにupしてくださいね。
 初めてのお買い物の際はこちらの記事を参考にしてくださいね。
Big News!!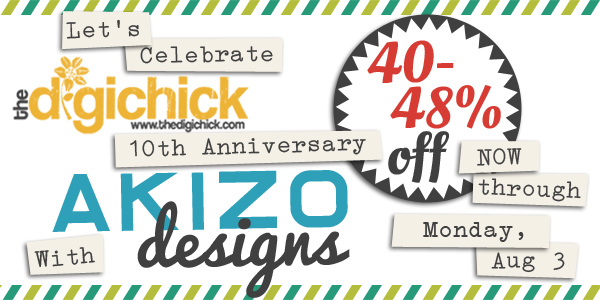 Yay, The Digichick is turning 10!! We have special Challenges, Games, and Freebies in our forum with awesome prizes!! And Anniversary Sale going on now through Aug 3rd! Don't miss the chance!
 にゃにゃーん!The DigiChickがオープンして10周年!素晴らしい~ :D 今日から8月3日の月曜日まで、10周年記念セールと、チャレンジ、ゲームやfreebieイベントを開催します。ぜひぜひお立ち寄りください!
Early Bird Special!!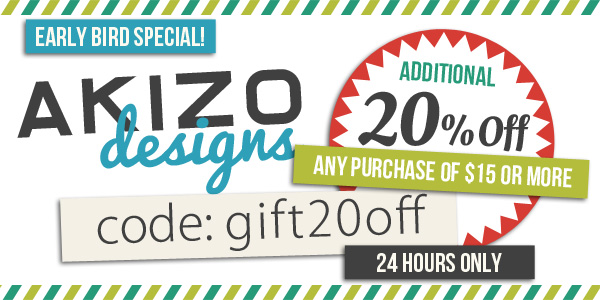 Take an additional 20% off if you purchase $15 or more!! Use coupon code gift20off. This offer is available only for 24 hours, so hurry up! NOTE: Sign-in the shop first, please.
 15ドル以上お買い上げ頂くと、更に20% offになってお得です!お店にSign-inし、カートに商品を15ドル分以上入れた後、クーポンコード欄に、gift20offと入力してください。24時間限定のスペシャル特典です!
Have a happy scrapping and shopping 🙂