Hi there! As I informed you before, The Digital Press will be closing its doors on April 2. (11:59 pm PT).
Get more details here about everything from downloads, to using coupons and gift certificaties, to following your favorite designers to new locations, and more!
Thank you so much for your continued support!
I am moving to another shop. I'll be back after a week of opening preparations. Stay tuned!
---
こんにちは。先日もお伝えした通り、The Digital Press は4月2日 (23:59 PT) に閉店致します。
閉店について詳しい情報はこちらに書いてあります。こちらに日本語で要点だけまとめましたが、元ページの方も必ず確認してくださいね。
これまでのご愛顧、誠にありがとうございました。
私は他店へ移転することになりました。1週間準備期間の後オープンしますので、どうぞお楽しみに!
---
April Fool's Day Sale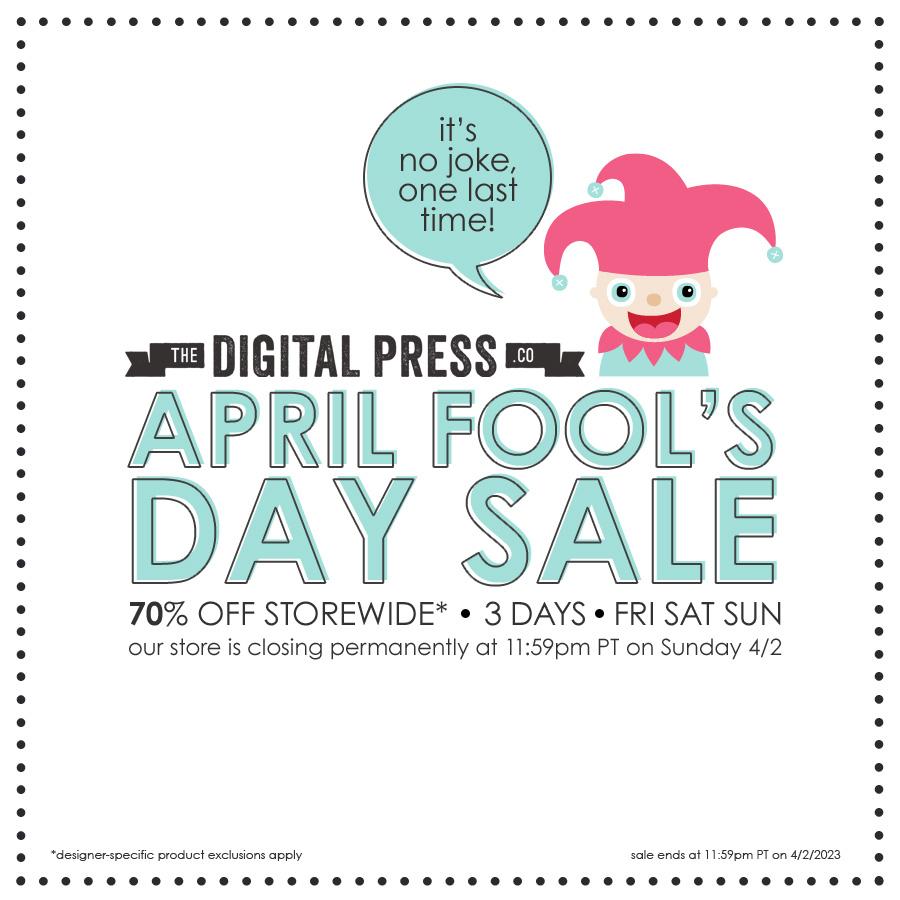 April Fool's Day Sale is being held for 3 days until store closing. Some products are not included due to new store launches, but all products shown are 70% OFF! Please take this opportunity to purchase anything you are interested in 😀
閉店までの3日間、April Fool's Day Sale を開催しています。新店での発売があるため一部のプロダクトは含まれていませんが、表示されているプロダクトはすべて 70% OFF です!気になるものはこの機会にぜひお買い求めください 😀
---
Last Chance Bundles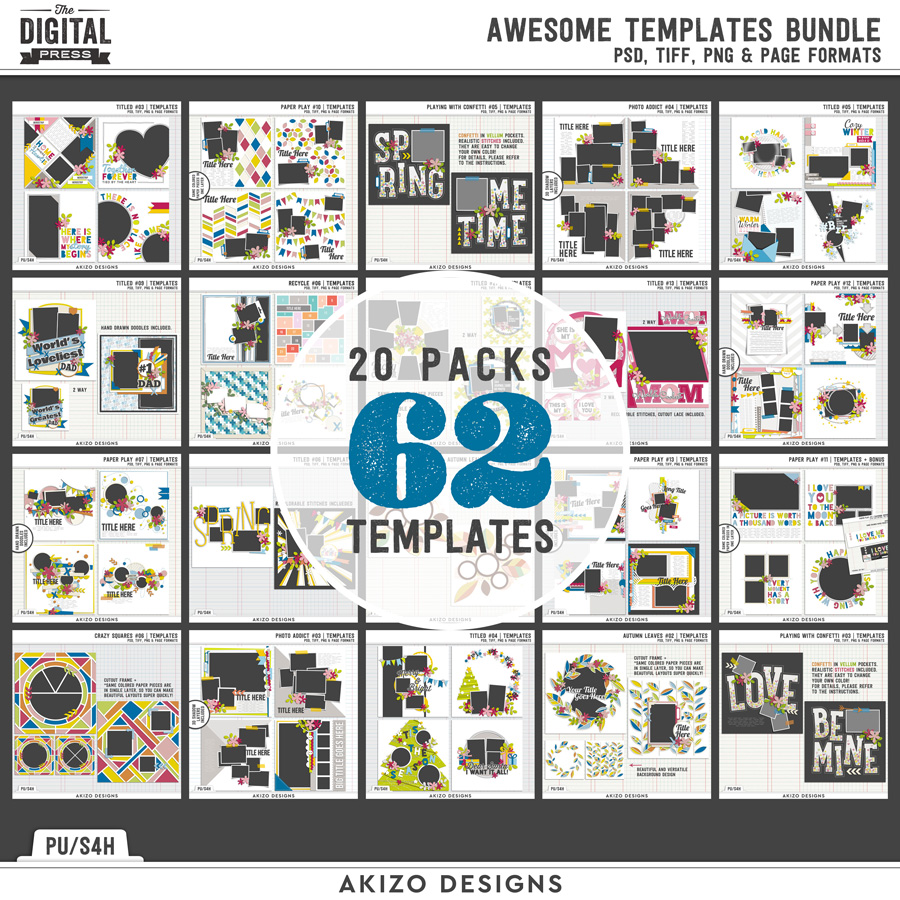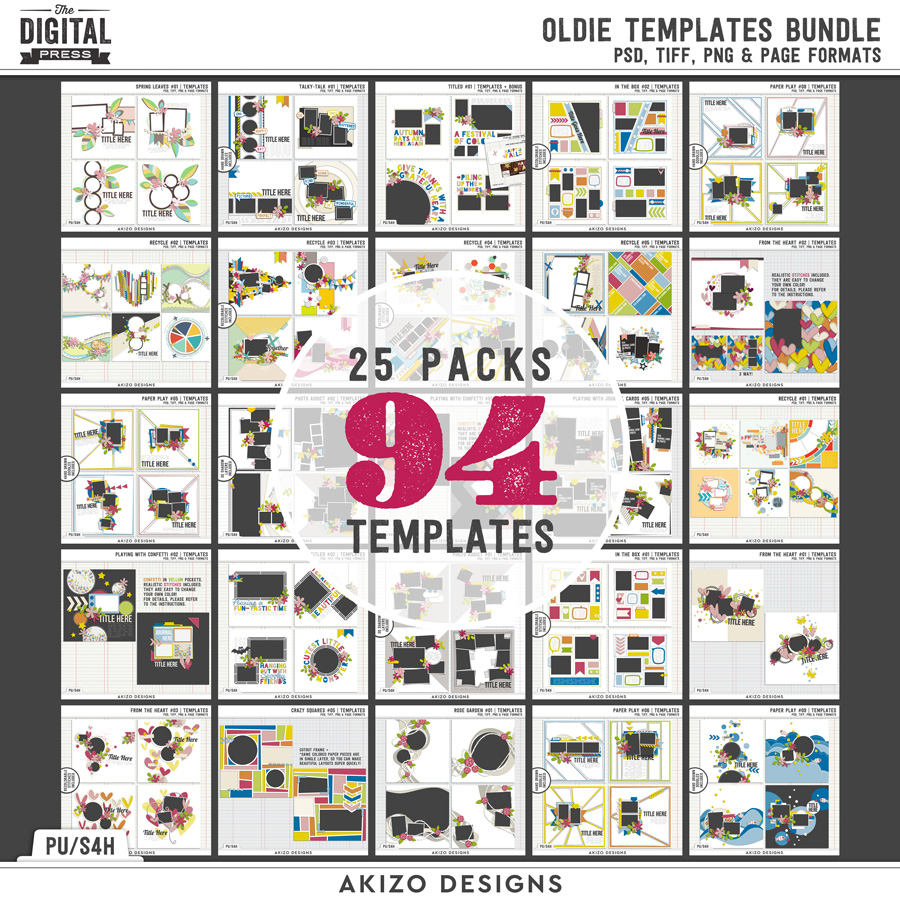 Last chance to get the Awesome Templates Bundle, and the Oldie Templates Bundle sold at MARCH MADNESS for only 3 days. Don't miss it!
MARCH MADNESS で販売した Awesome Templates Bundle と、Oldie Templates Bundle、あと3日だけ手に入れるチャンスです。どうぞお見逃しくなく!
---
Thank you for reading and have a happy scrapping!