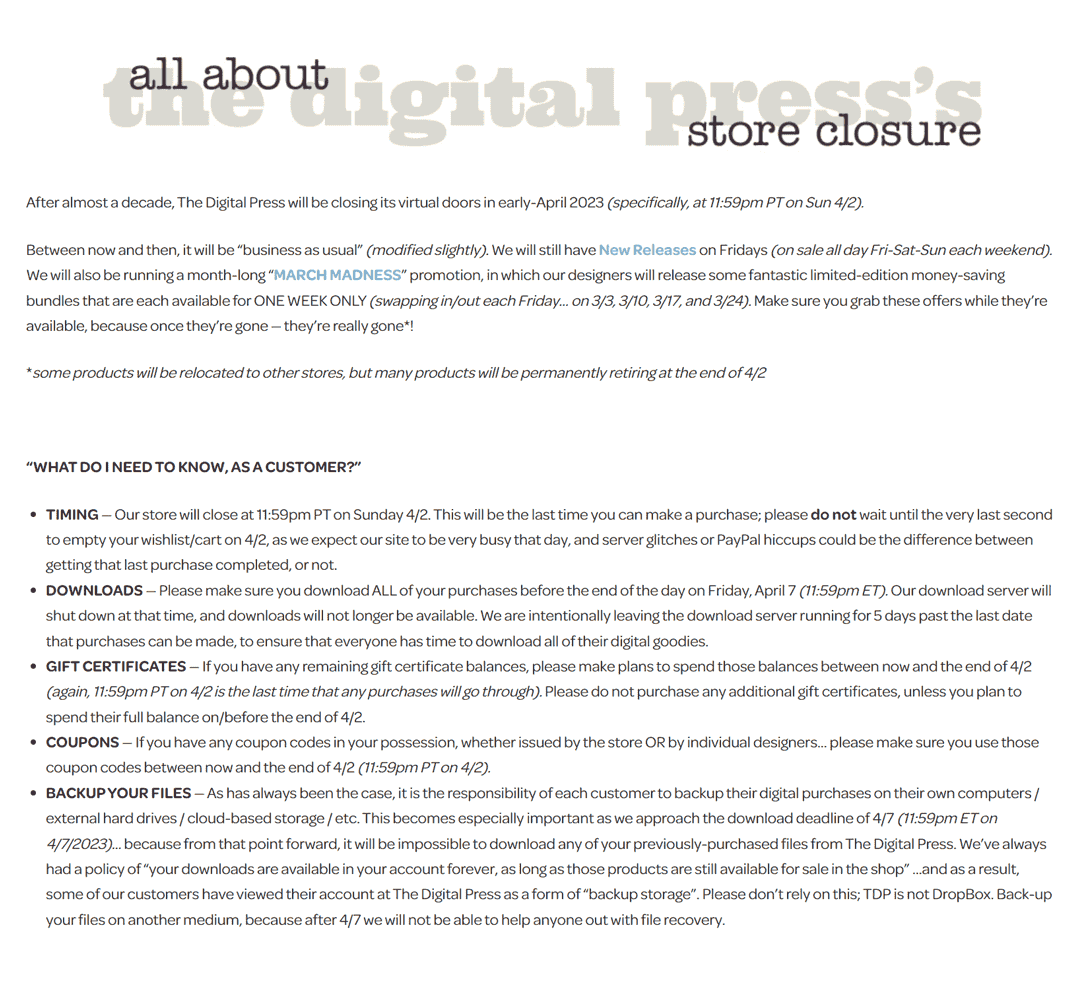 Hi there! As I informed you before, The Digital Press will be closing its doors on April 2. (11:59 pm PT).
Get more details here about everything from downloads, to using coupons and gift certificaties, to following your favorite designers to new locations, and more!
Thank you so much for your continued support!
I personally decided to move to another store after April. More details will be announced later. Stay tuned!
---
こんにちは。先日もお伝えした通り、The Digital Press は4月2日 (23:59 PT) に閉店致します。
閉店について詳しい情報はこちらに書いてあります。こちらに日本語で要点だけまとめましたが、元ページの方も必ず確認してくださいね。
これまでのご愛顧、誠にありがとうございました。
私個人は4月以降他店へ移転することになりました。詳しくはまた後日お知らせ致します。
---
March Madness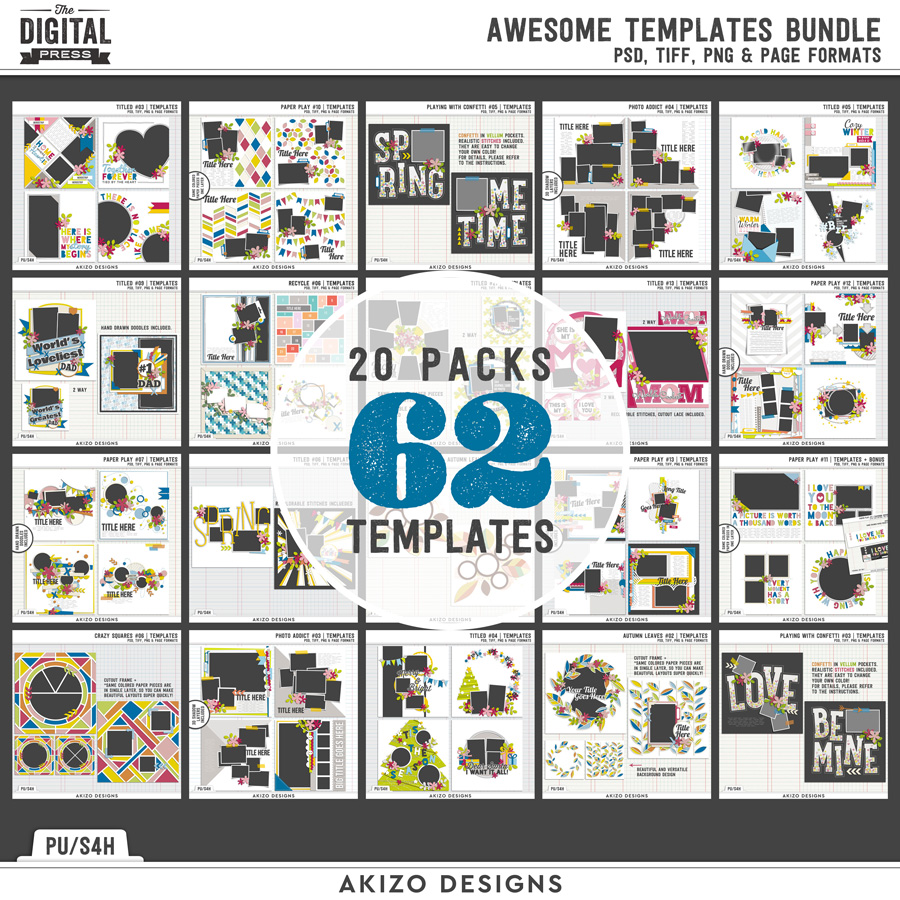 TDP is holding the MARCH MADNESS event for one month until the store closes. Every week (3/3, 3/10, 3/17, and 3/24) special value bundles will be released. Each bundle will be available for one week only, so be sure to get your favorite bundles right now!
Today I have Awesome Templates Bundle for you. Contains 20 sets of template (total 62 templates). Some of them are already retired templates. It will be on sale until March 30th, so don't miss it!
TDPでは閉店までの1か月、MARCH MADNESS イベントを開催しています。毎週 (3/3, 3/10, 3/17, and 3/24) スペシャルお得なバンドルが発売されます。それぞれ1週間限定になりますので、気になるバンドルはお早めにゲットしてくださいね。
今週 Akizo Designs では、Awesome Templates Bundle をご用意しました。既にリタイヤしたテンプレートをいくつか含む20セット(トータル62のテンプレ)が入っています。30日までの販売となりますので、お見逃しなく!
---
Thank you for reading and have a happy scrapping!