Hi there! It's Publisher's Picks Today!
I choose my oldie products that Paper Play 14 | Templates with a fantastic 50% OFF sale that runs for 3 DAYS ONLY, from Tuesday through Thursday 🙂
 こんにちは。The Digital Pressでは毎週「Publisher's Picks」というセールを行っていて、セレクトアイテムが50% OFFで販売されます。今週は、Paper Play 14 | Templatesがセール中です。火水木の3日間(日本時間の金曜13時頃まで)ですので、どうぞお見逃しなく 🙂
---
Paper Play 14 | Templates is a design that enjoys combining pattern paper and solid papers.
Paper Play 14 | Templates は、パターンペーパーと無地のペーパーを組み合わせを楽しむデザインです。背景が無地だとちょっと寂しい、パターンだとちょっと暑苦しいなんて心配がないテンプレートなっております 🙂
---
Inspirations

– Paper Play 14 | Templates

Kit: This Makes Me Happy | Collection *70% OFF*
New Year Greetings 2022 | Quickpages + Add-on *50% OFF*
---
November Challenge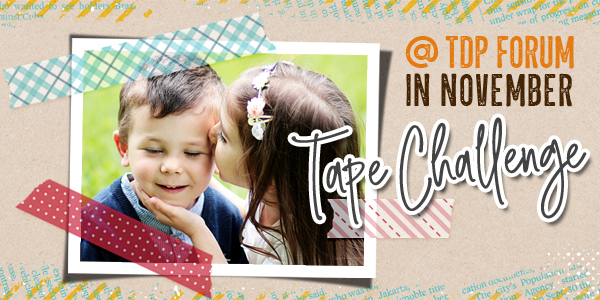 I am holding the TAPE CHALLENGE in The Digital Press forum throughout November. Come visit our forum for how to make it and download the sample 🙂
 私は今月TDPのフォーラムにて、TAPE CHALLENGE を開催しています。テープのDIYとサンプルのダウンロードは、フォーラムをご覧ください。ご参加お待ちしております 🙂
---
You can see more samples at Facebook, Pinterest, and Instagram. Please upload your layouts also!
 他にもフェイスブック、 ピンタレスト、インスタグラムにてレイアウトを見ることができます。みなさんもレイアウトを作ったらぜひギャラリーにupしてくださいね。
 初めてのお買い物の際はこちらの記事を参考にしてくださいね。
Thank you for reading and have a happy scrapping!