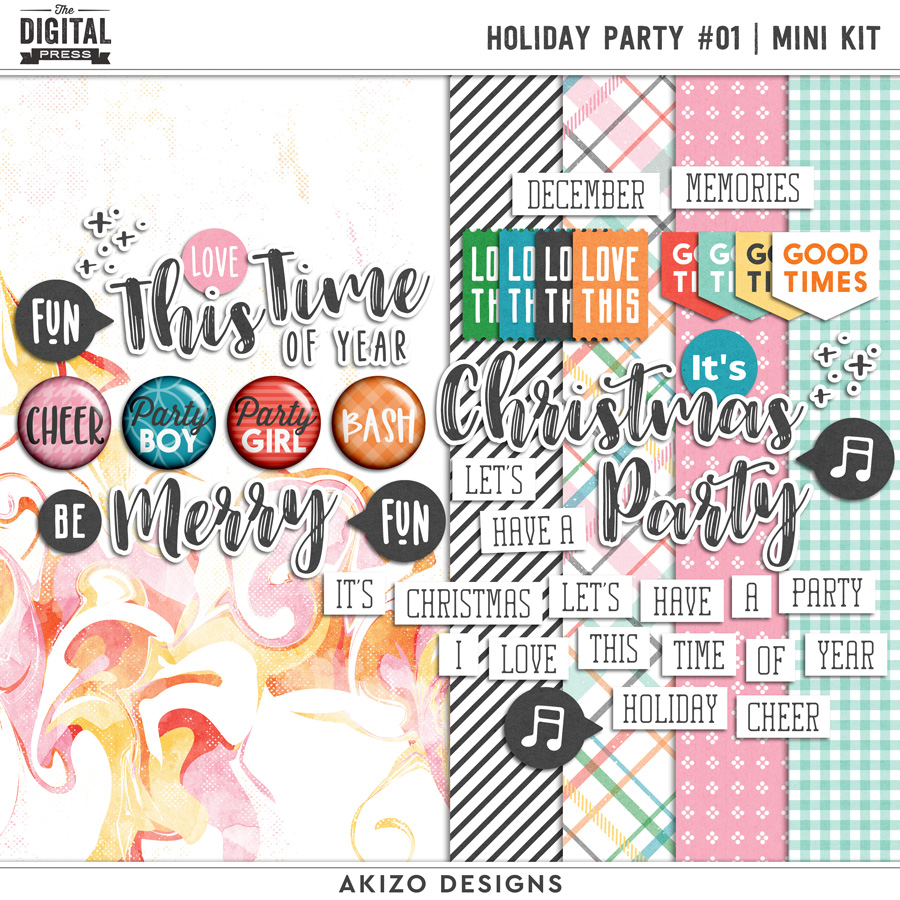 edited——————–
The Freebie Has Expired.
配布期間は終了しました
————————–
Hi there! I'm back to DigiScrap Parade after a long time.
The title of this time is "Holiday Party" Christmas, so it is a very cute parade with a bright and gorgeous mood. Please collect them all and complete a luxurious collaboration kit. And make wonderful Christmas layouts 🙂
 こんにちは。久々に DigiScrap Parade に参加しています。
 初めて見た方もいらっしゃるかもしれないので、DSPが何なのか説明しますと、同じテーマで十数人のデザイナーがそれぞれfreebieを制作し、各々のブログやフェイスブックからダウンロードしてもらおうという企画です。
 今回のタイトルは「Holiday Party」クリスマスということで、明るく華やかなムードのとってもキュートなパレードとなっております。ぜひとも全部集めて豪華コラボキットを完成させてくださいね! そして素敵なクリスマスレイアウトを作ってください 🙂
Thanks for participating in the June 2021 DigiScrap Parade! If you're following the Parade route from start to finish, you should have arrived here from WM[squared] Designs and your next stop will be KimB Designs. If you get lost along the way, simply head back to the main DigiScrap Parade site to view the master list and get back on track 🙂
 DigiScrap Parade にご参加のみなさん、ありがとうございます!順番通りに辿っていたら、WM[squared] Designs からこのブログに着き、次はKimB Designs になります。もし順番がわからなくなったら、DigiScrap Parade siteにあるマスターリストから辿ってみてくださいね 🙂
---
One More Freebie?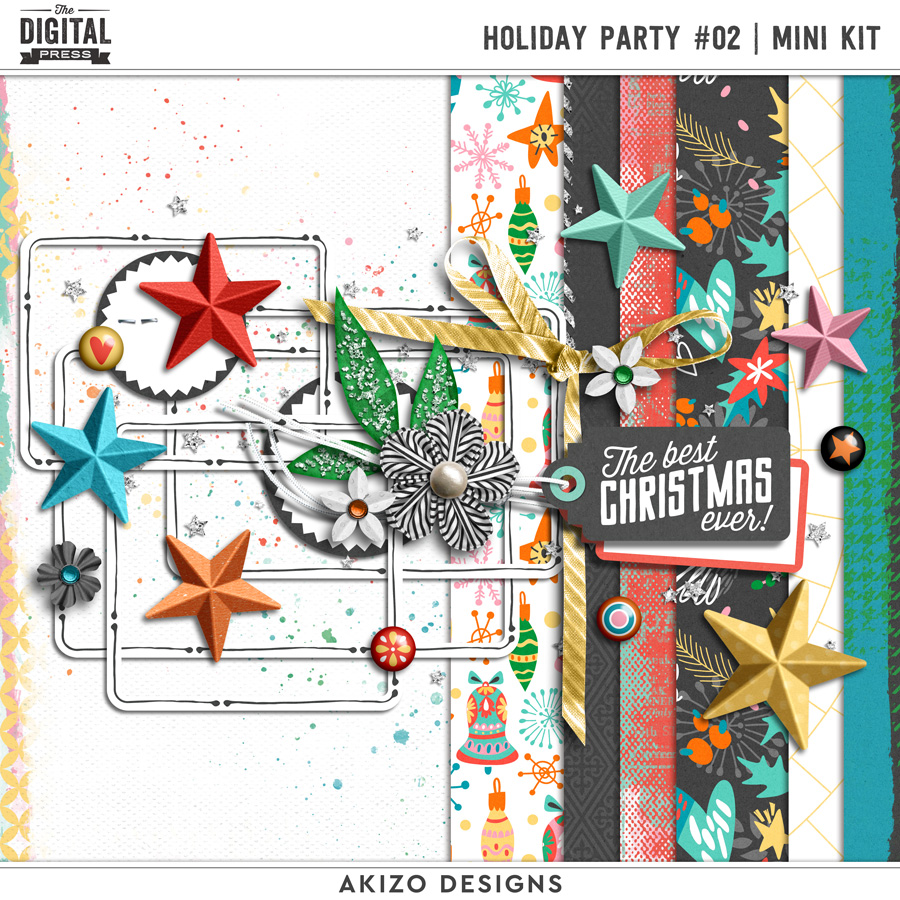 ---
Inspirations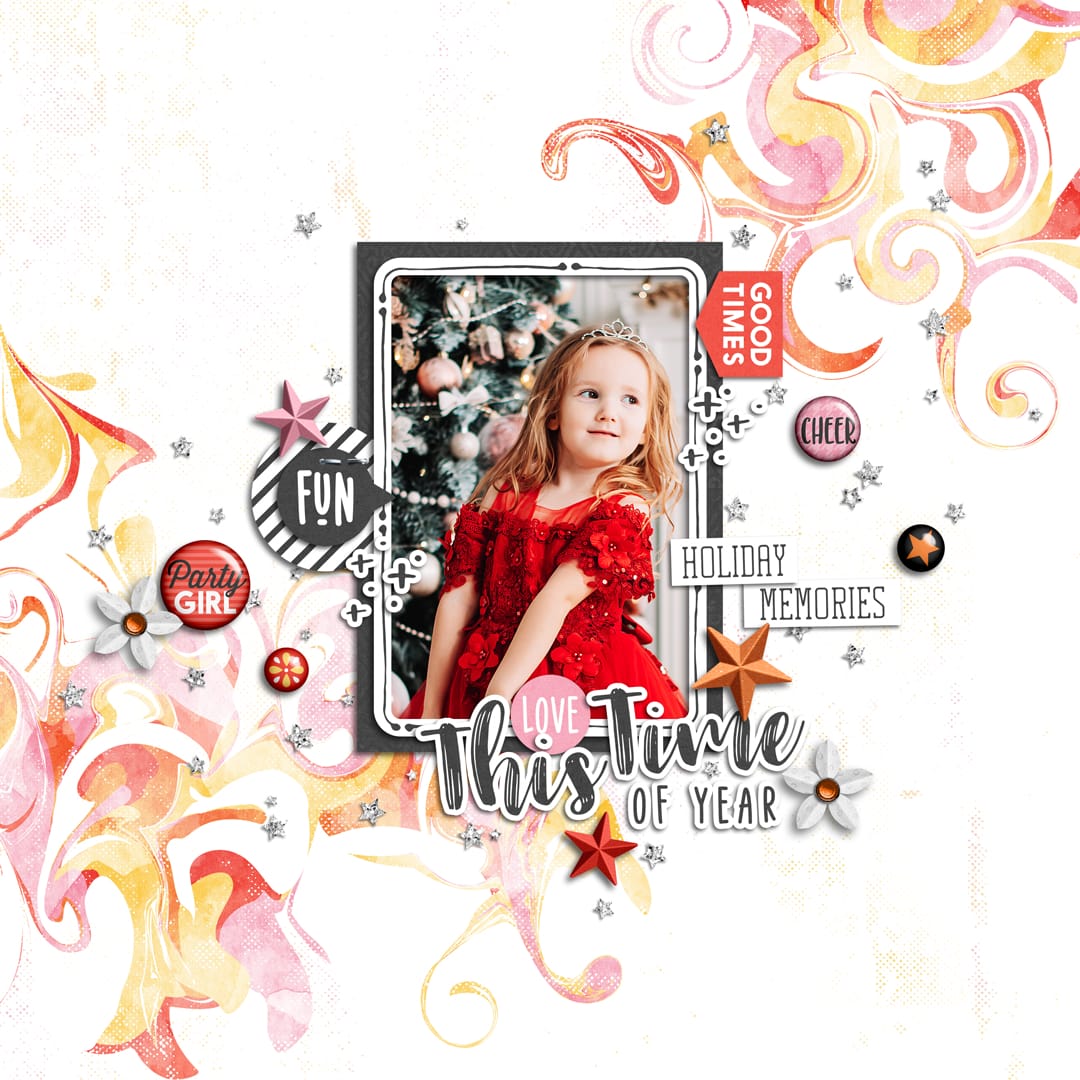 edited——————–
The Freebie Has Expired.
配布期間は終了しました
————————–
Don't forget to get the Holiday Party 02 | Mini Kit from me! It's for my Newsletter Subscribers Only. If you want to download the freebie, please sign-up the newsletter until December 27, and download it until December 31. You can download it from the newsletter issued after the registration date (Not a Welcome letter), so wait a few days 🙂
Have you been registered before? You can find the link in the newsletter sent on December 3rd!
 Holiday Party 02 | Mini Kitは、Newsletter登録者onlyのギフトです。このギフトは期間限定のため、登録は 12月27日 まで、ダウンロードは12月31日までとなります。登録日以降に発行されるニュースレター (Welcome letter とは別のものです) からダウンロードできますので、数日お待ちください 🙂
 以前から登録されていますか?では12月3日に送信されるニュースレターからダウンロードしてくださいね!
---
Thanks for reading. Have a Happy Scrapping 🙂