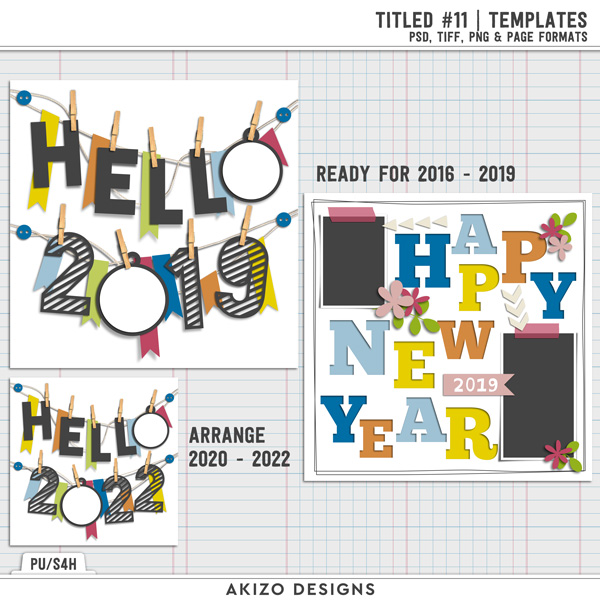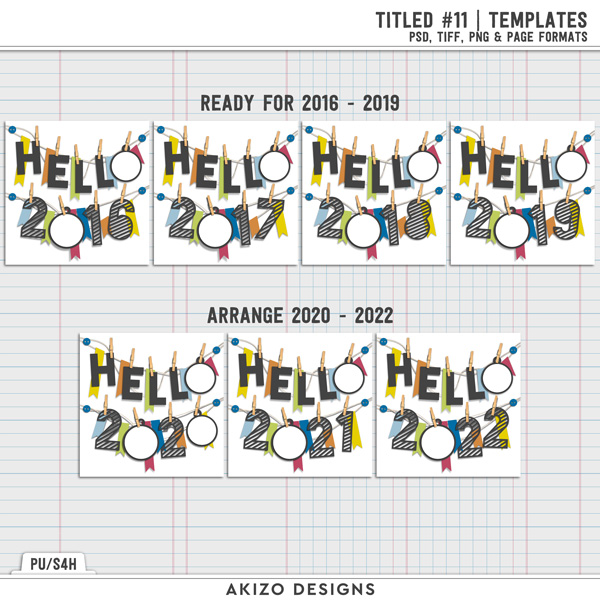 Hi there! Only a few days left 2016. I was able to spend all my time this year, thank you very much for your kind support.
The last product in 2016 from me is perfect for your first layout in 2017! I hope you enjoy making fun layouts with this 🙂
You will save 30% on the Titled 11 | Templates if you purchase through Tuesday, Jan. 3rd!
こんにちは。2016年もあと僅かとなりました。今年も恙無く過ごすことができました、ありがとうございました。
今年最後のテンプレートは、2017年のスクラップブッキング始に相応しいデザインで、楽しいレイアウトになること請け合いです 🙂
 1月3日(火曜日)までに Titled 11 | Templates をご購入いただけると30% OFFになります。
Inspirations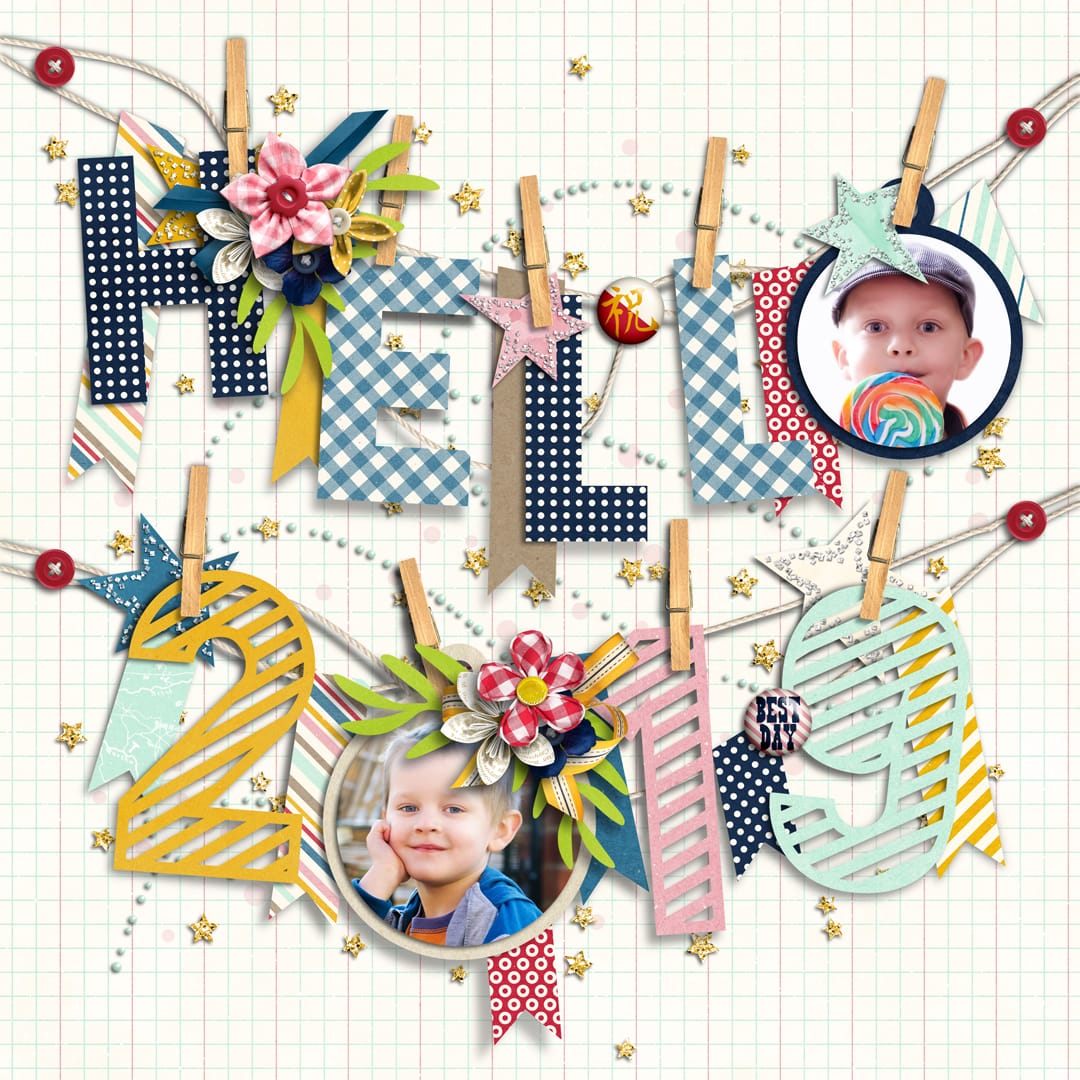 Kit: Happy For You | Collection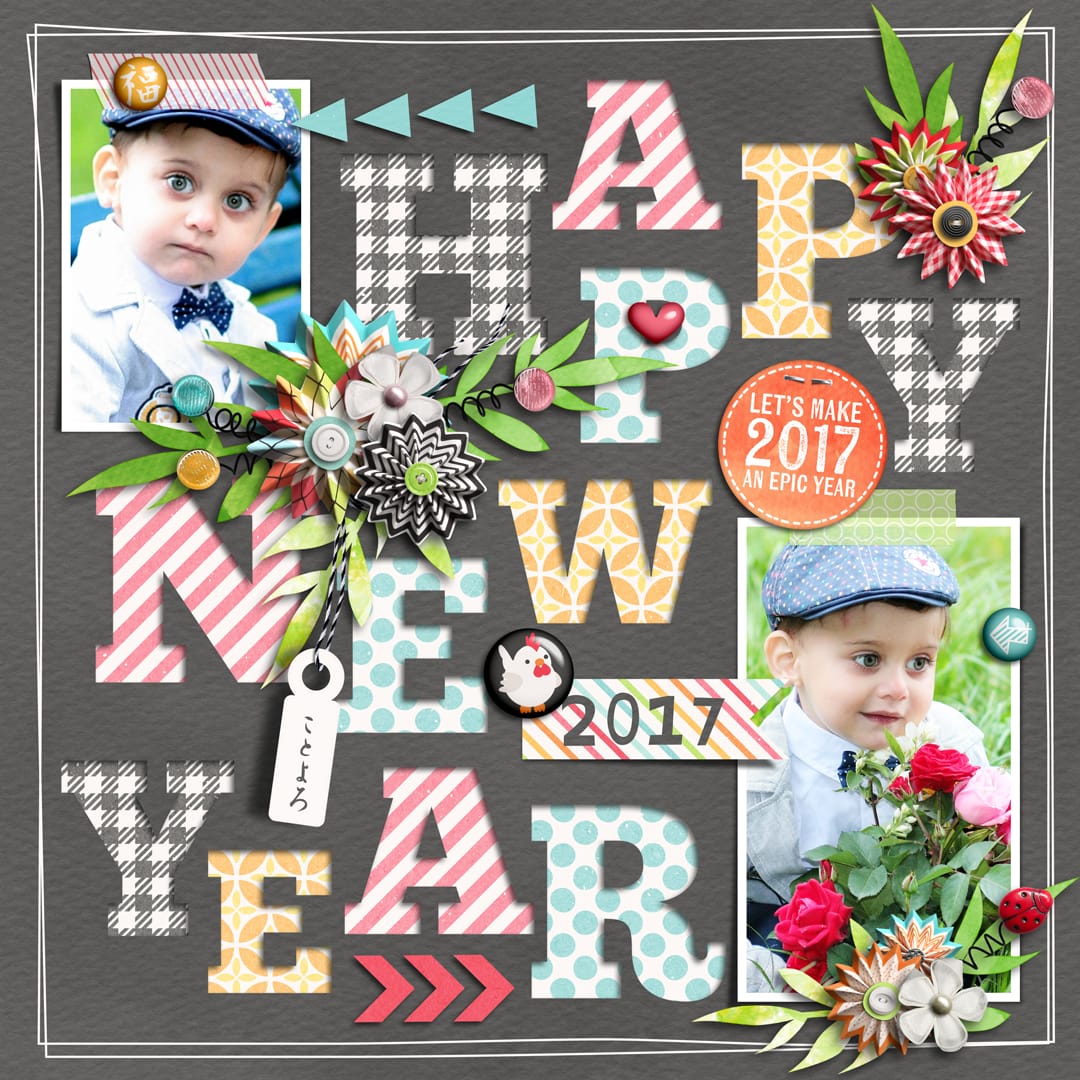 Kit: New Year Greetings 2017 | Add-on and Spring Has Sprung | Collection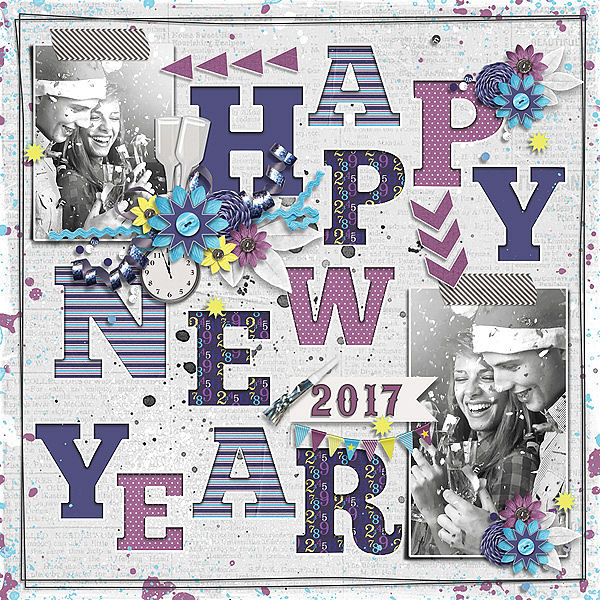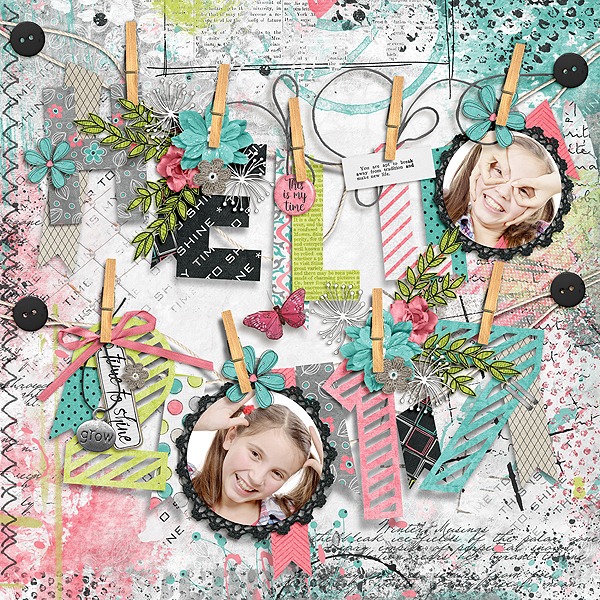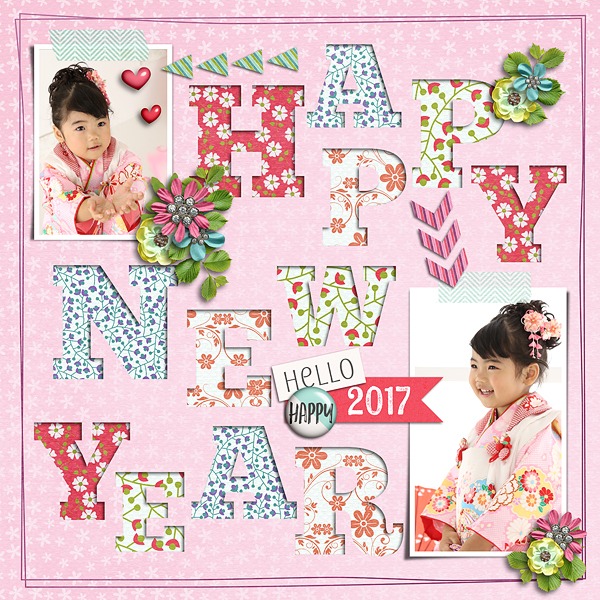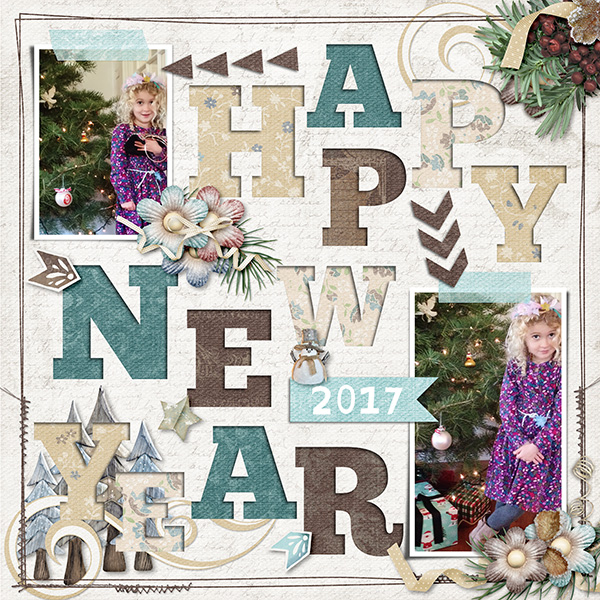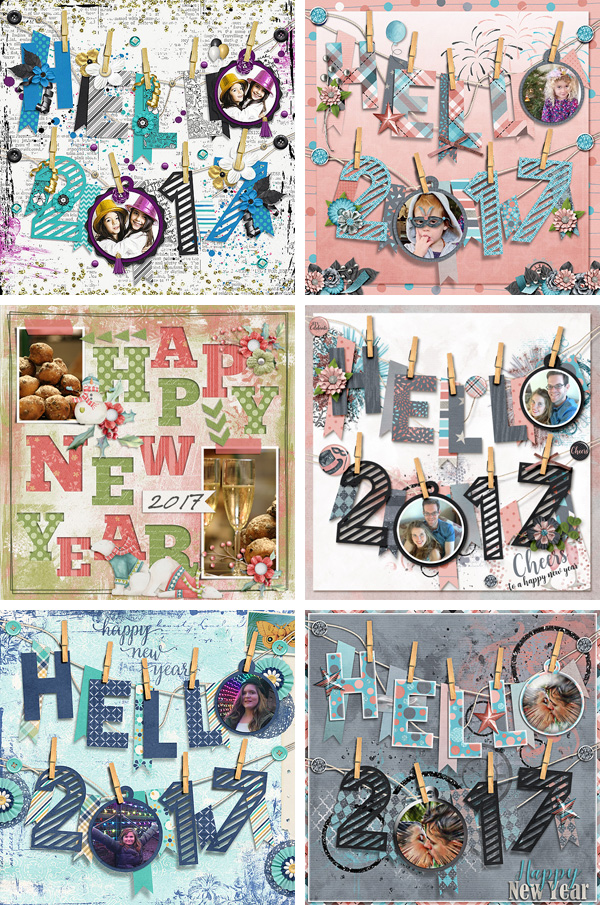 You can see more samples at Facebook, Pinterest, and Instagram. Please upload your layouts also!
他にもフェイスブック、 ピンタレスト、インスタグラムにてレイアウトを見ることができます。みなさんもレイアウトを作ったらぜひギャラリーにupしてくださいね。
初めてのお買い物の際はこちらの記事を参考にしてくださいね。
Thank you for reading and have a Happy New Year!
どうぞ良いお年を!