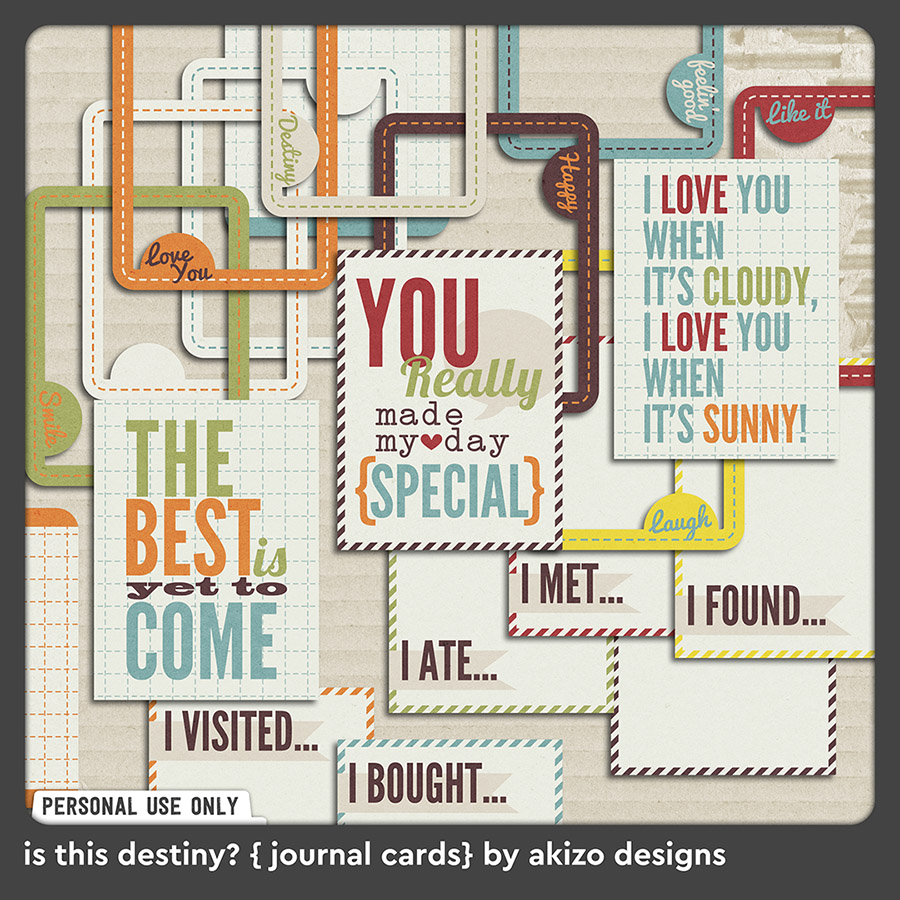 Hi, there! I'm back with brand new free Jounal Cards that coordinated with Is This Destiny? kit. Hope you enjoy these cards and photo frames with that kit!
 Is This Destiny? シリーズでジャーナルカードを作りました。デジタルレイアウトはもちろん、リアル Project Lifer さんも印刷して使ってください :)PDFファイルも入れておきましたのですぐに印刷できます。PDFのほうは背景真っ白のエコ仕様です 🙂 実際に入るか自分で確認してみましたが、一応試し印刷してくださいねー(フォトフレームのPDFは手切りが難しいため作りませんでした;;)つーかカッティングマシーン欲しい;;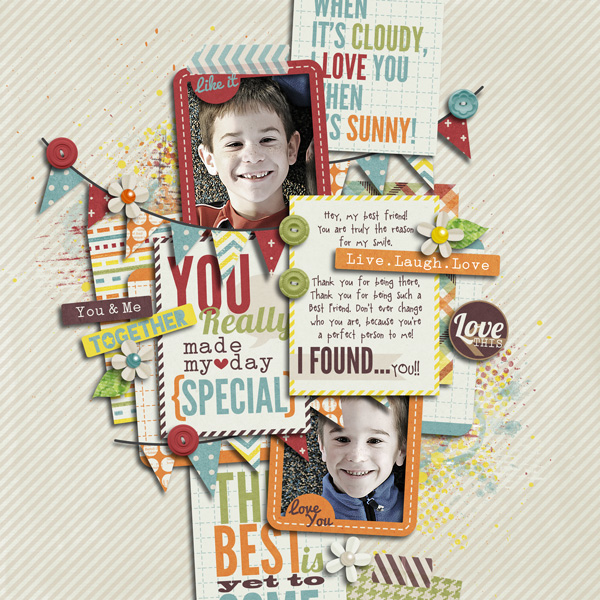 300 ppi / 3×4 inch / PNG, JPG format / Printable PDF files
Personal Use Only / No CU / No S4H
DOWNLOAD Journal Cards
Find Is This Desitiny Kit
Find Coordinated Alphas
You can find my any other freebies.
Have a happy scrappin!
Enjoy デジタルスクラップブッキング!