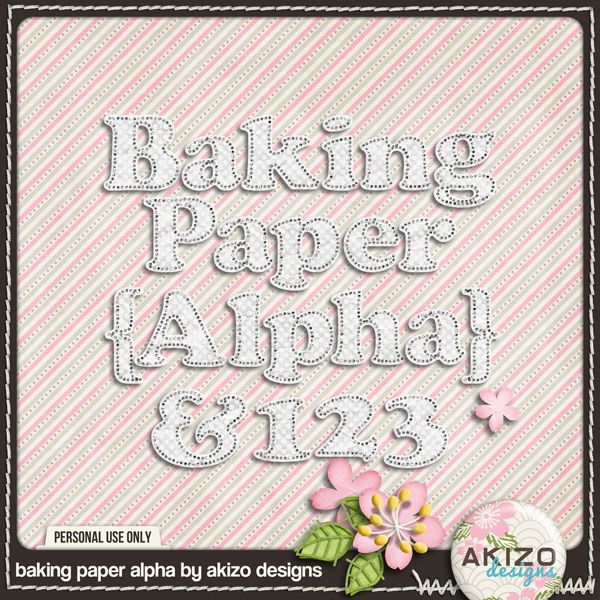 Hello!
I made a freebie alphabet that were made from Baking Paper in my kitchen 🙂 I made this set to coordinate with the Sakura 2012 freebie but these are versatile, so they could be used with any page. Hope you enjoy scrapping!
デジタルスクラップブッキングの無料素材 Sakura2012 キットに合わせたアルファベットを作りました。クッキングシートを少しドレスアップしたものです 🙂 シンプルな色なので、いろんなキットに合わせやすいと思います!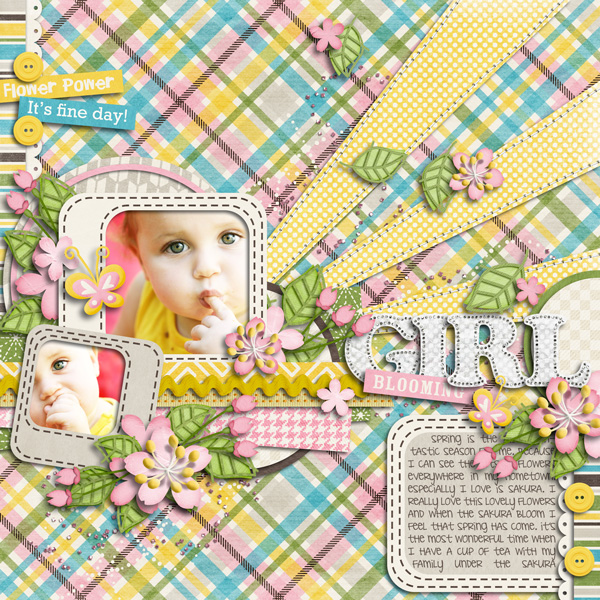 1 complete upper and lowercase Alphas including Numbers and some Punctuations (saved as individual PNG files)
You can find my any other freebies.
Have a happy scrapping!
Enjoy デジタルスクラップブッキング!