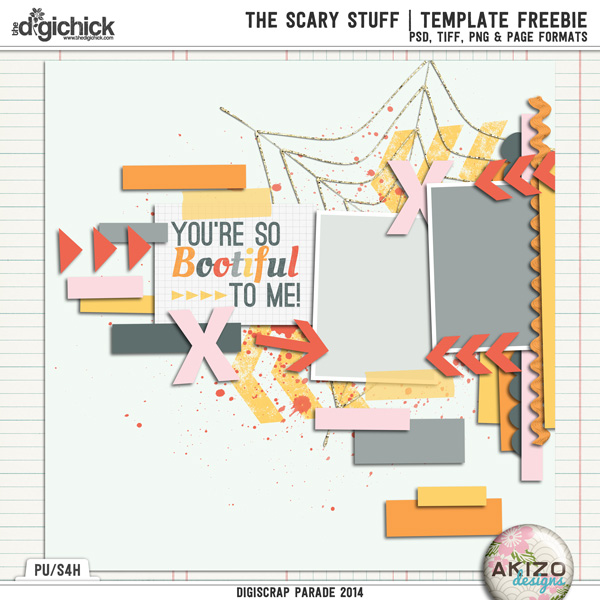 Kit – Not So Spooky, Autumn Leaves by akizo, Photo by Tsubasa
edited———-
This product is now available as Recycle 01 | Templates in the shop. Thanks!
配布期間は終了しました。現在はこちらで販売しています。
Recycle 01 | Templates
—————-
Hi everyone! It's DigiScrap Parade time again and the good news is that I'm a one of provider of this parade 🙂
I hope you enjoy my template for not only your Halloween photos but also any kind of your sweet layouts!
 こんにちはー。年に4回のお楽しみ、DigiScrap Paradeのお時間です!今回は嬉しいことに提供する側になりました 🙂
 今回のテーマはハロウィンなんですが、それほどハロハロしていない優しいカラーパレットです。私のテンプレートにも一応クモの巣がありますが、勿論いろんなレイアウトに使ってくださいね。
Thanks for participating in the November 2014 DigiScrap Parade! If you're following the Parade route from start to finish, you should have arrived here from Kim Broedelet and your next stop will be Scotty Girl Design. If you get lost along the way, simply head back to the main DigiScrap Parade site to view the master list and get back on track.
 DigiScrap Parade にご参加のみなさん、ありがとうございます!順番通りに辿っていたら、Kim Broedeletさんのブログからこのブログに着き、次はScotty Girl Designのブログになります。もし順番がわからなくなったら、DigiScrap Parade siteにあるマスターリストから辿ってみてくださいね 🙂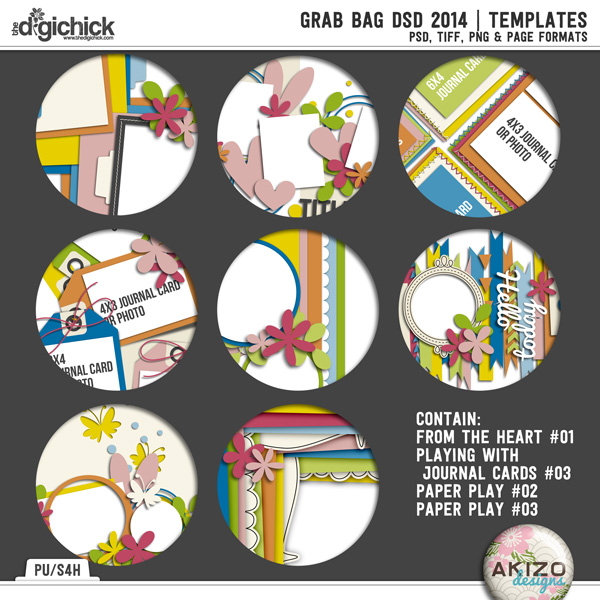 Don't forget to get the DSD GRAB BAG from me! They are so cute and unique templates available DSD weekend only!!
 DSD GRAB BAGは月曜日までの販売になります。この機会をお見逃しなく!
Have a Happy Scrapping!