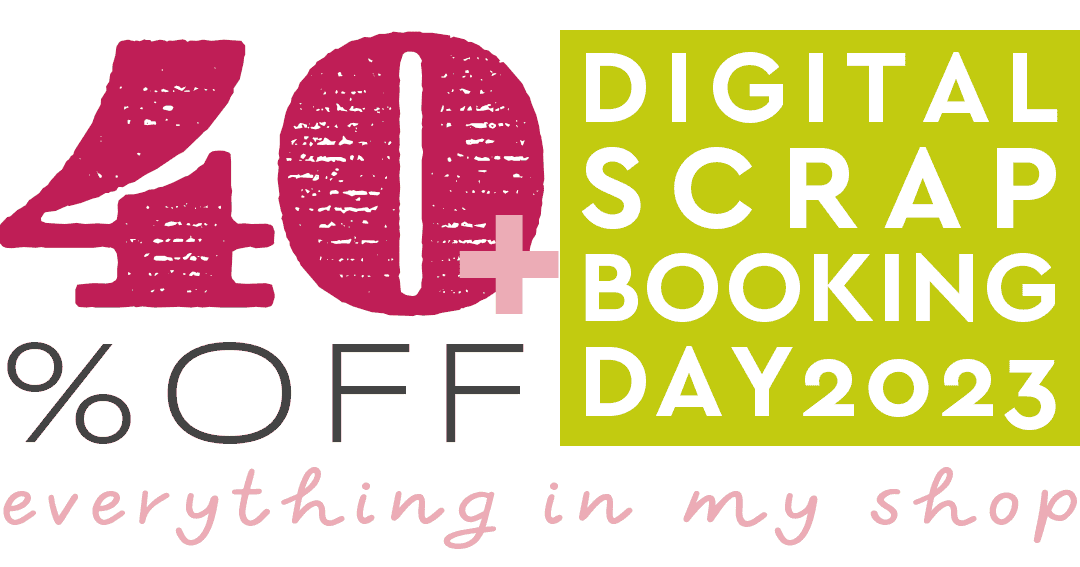 Hello there! It's October and let's celebrate Digital Scrapbooking Day 2023! I am having a 40%+ OFF sale now through October 10. (around midnight ET)
こんにちは。10月の第一土曜日は、デジタル スクラップブッキング デー!DSD 2023 を記念して、私の店でも10月10日(日本時間 11日のお昼頃)まで40%+ OFF セールを行います。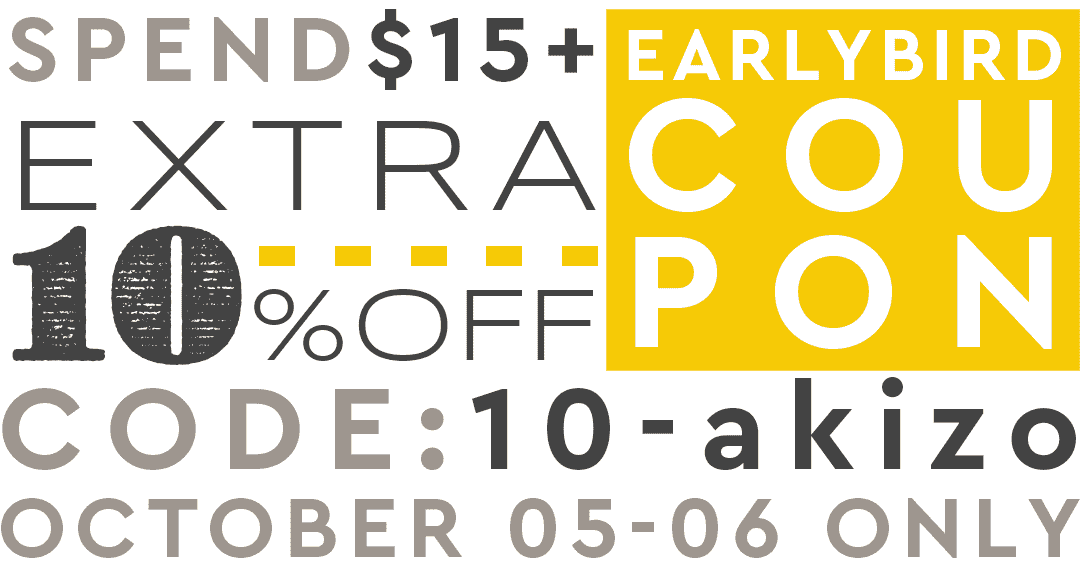 And Early Bird Coupon! When you purchase any of Akizo's products $15 or more, you can take an EXTRA 10% OFF by using coupon code: 10-akizo. It is only available on October 5 – 6. Don't miss the chance! If you subscribe to my Newsletter, please be sure to check that as well 🙂
If you spend $15 or more, you'll also get a Free With Purchase kit (see the end of this article), so it's really great deal!
恒例の Early Bird まとめ買い企画! 15ドル以上のお買い上げで更に10%オフ(クーポンコード:10-akizo)になります。カートのクーポンコード欄にコードを入力して反映ボタンを押してくださいね。10月5-6日(日本時間 7日のお昼頃まで)の限定です。この機会をお見逃しなく!ニュースレターを購読してくださっている方は、必ずそちらもチェックしてください 🙂
15ドル以上購入すると Free With Purchase キット(この記事の最後をご覧ください)もゲットできるので本当にお得です!
---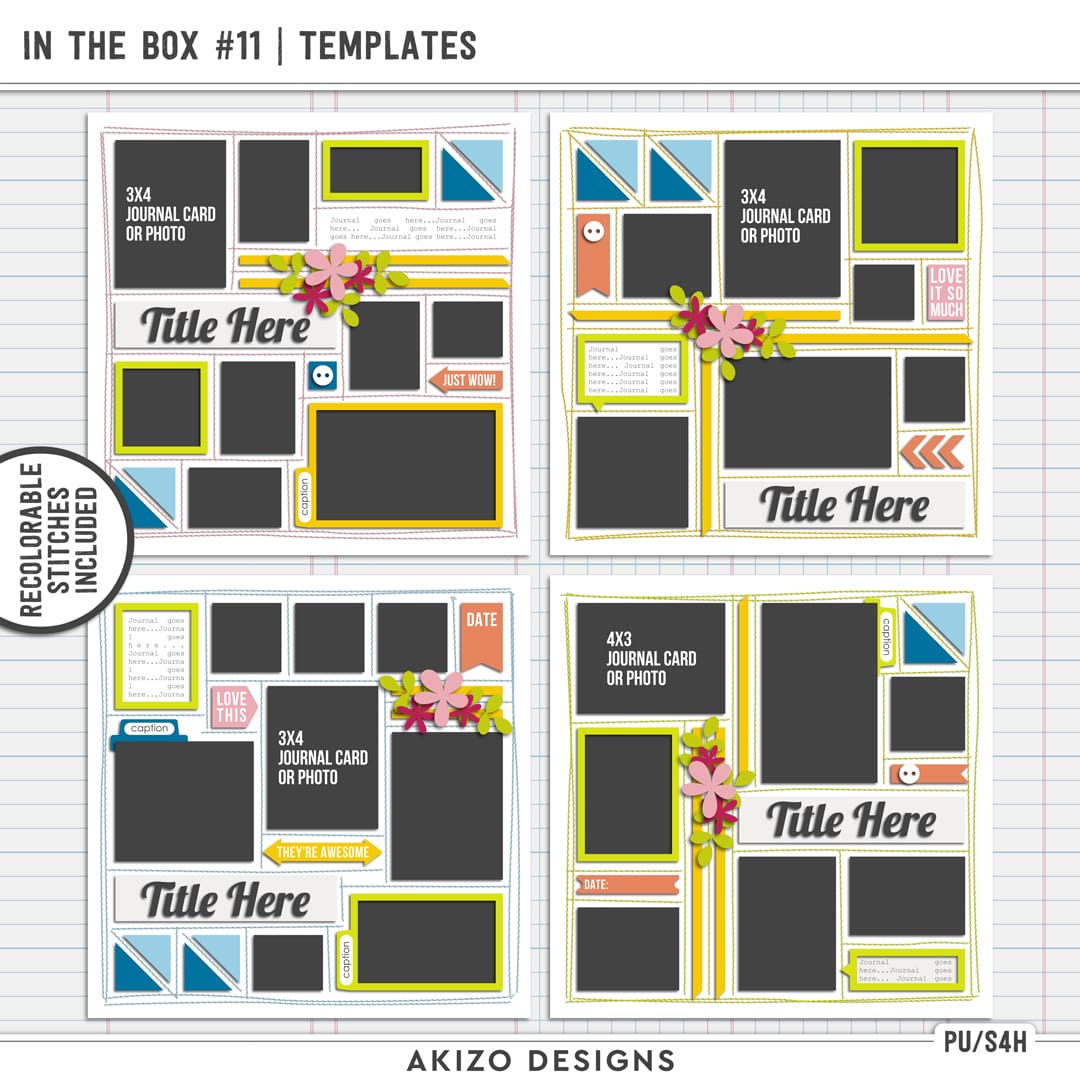 My brand new In The Box 11 | Templates combines a simple box design with rough stitching. The stitches are recolorable and will fit any kit. There is a sense of unity, so it is perfect for double pages (two-page spread) layouts.
新発売の In The Box 11 | Templates は、シンプルなボックスデザインにへたっぴなステッチを合わせたシリーズです。ステッチは色の変更が可能で、どんなキットにも合います。統一感があるのでダブルページ(見開き)にもぴったりです。
---
INSPIRATIONS
Click image to see the Kit / Template used | 画像をクリックすると使用したキット・テンプレートが表示されます
---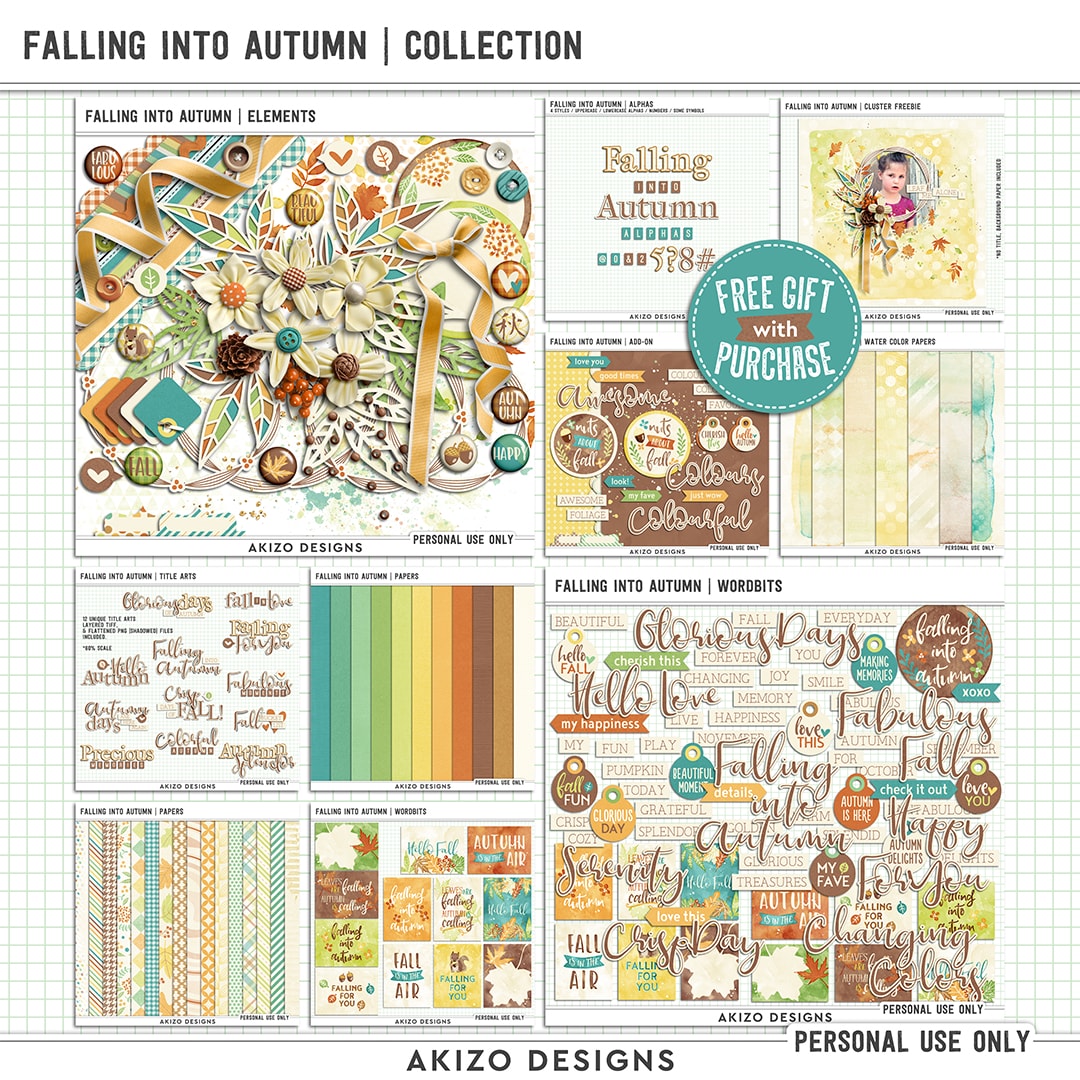 Collection Contains:
Related Products:
Falling Into Autumn | Collection was created with the theme of pleasant autumn skies and wind. It's great to spend time in autumn just doing nothing. I hope you enjoy scrapbooking a lot of your autumn memories 🙂
Falling Into Autumn | Collection は、快い秋の空や風をテーマに制作したコレクションです。ぼっーっと何もせず過ごす秋のひとときは最高ですよね。秋の思い出をたくさんスクラップブッキングしてくださいね 🙂
---
Click image to enlarge / 画像をクリックすると拡大します
---
Free With Purchase Goodies
If you buy the Falling Into Autumn | Collection, you can get these items for FREE 🙂
Falling Into Autumn | Collection には下記のアイテムが無料で付いてくるのでお得です 🙂
---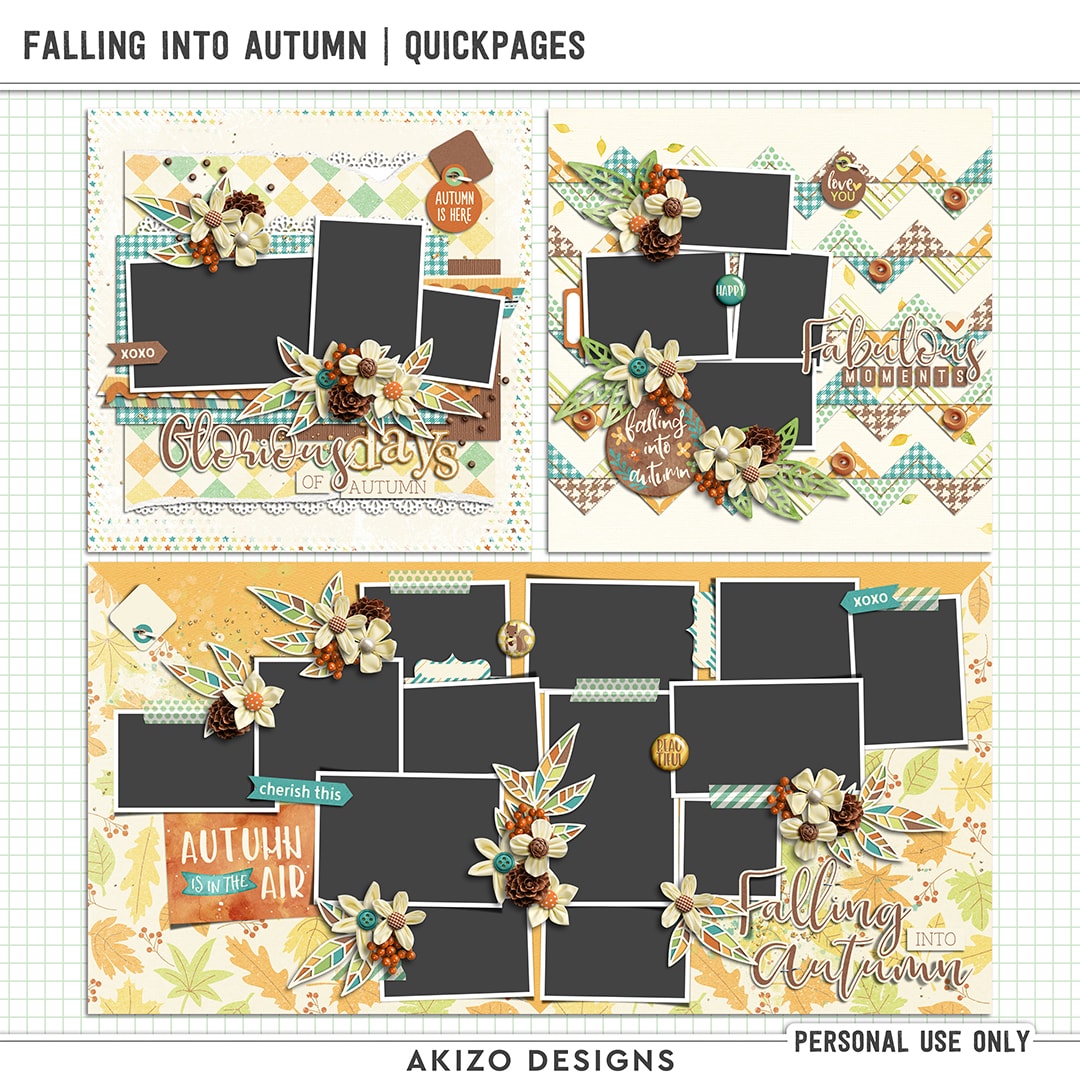 ---
INSPIRATIONS
Click image to see the Kit / Template used | 画像をクリックすると使用したキット・テンプレートが表示されます
---
Free With Purchase October 2023
Happy news! If you spend $15 on PU products, you'll get the new All Natural No Caffeine Kit for FREE!
***This gift will be automatically added when you add $15 or more to your cart***
ハッピーなお知らせ! Pickle Berry Pop で 15ドル以上ご購入して頂けると、All Natural No Caffeine Collab Kit が無料で付いてきます。
***このギフトは、カートに15ドル以上商品を入れると自動的に"0ドル"で追加されます。Check Out前にカート内を確認してくださいね***