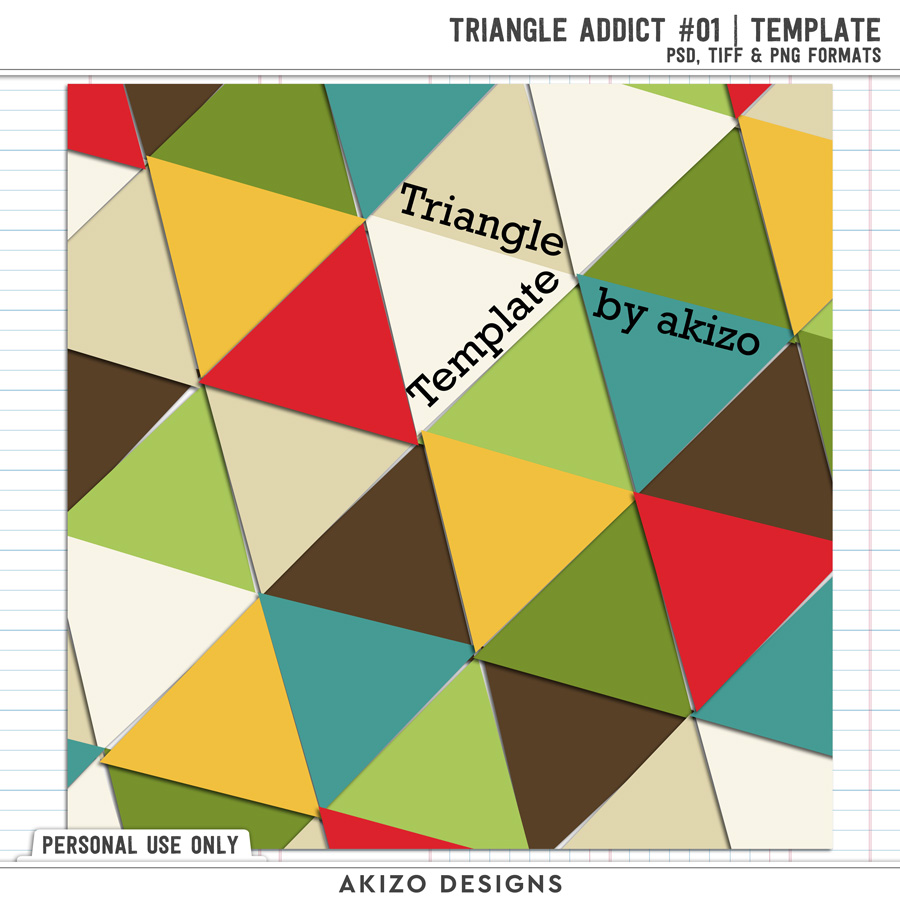 I made a template for Triangle lovers LOL! Feel free to use for your back ground, mix and match other template or something creative. I was inspired by the quilt images. They looks amazing!
 キルトからインスピレーションを得た三角形だけのテンプレート。レイアウトの背景にしたり、他のテンプレートと組み合わせたり、自由な発想で使ってくださいね。
Sample Layout 1 credits
Sample Layout 2 credits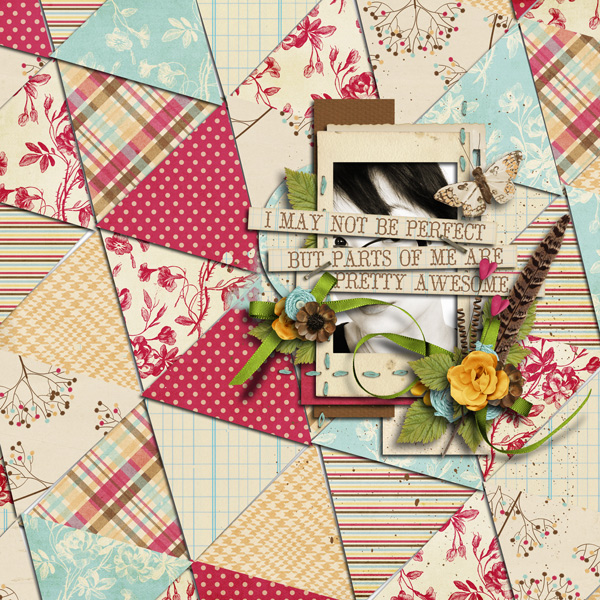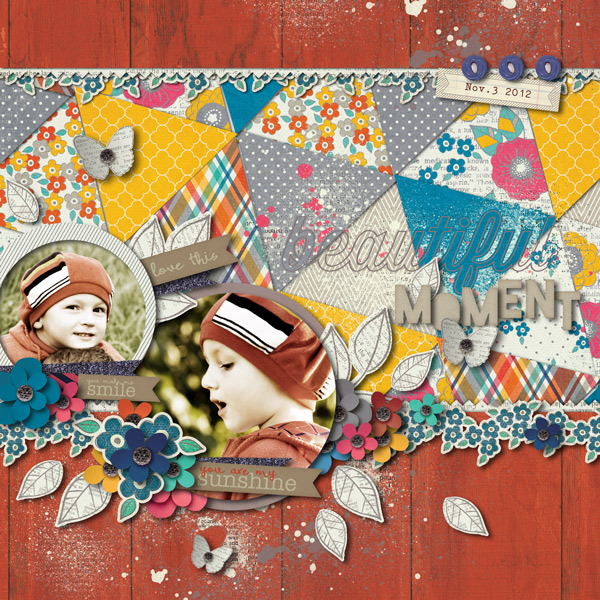 [12inch / PSD, TIFF and PNG format]
DOWNLOAD Triangle Addict 01 Template
Another freebies are here.
Have a happy scrappin!
Enjoy デジタルスクラップブッキング!