pillow boxはカーブがあるから作りづらくて、今まで作っても残念な出来だったのですが、今回はばっちり!なぜかと言うと、家にあるお皿のカーブに合うようにテンプレートを作ったからです!スクラップブッキング用のサークルテンプレートを持っていれば苦労しないわけですが :);誰でも気軽に楽しめるように…
 直径205mm(wedgewoodでいうと20cmプレートが合います)のお皿があれば簡単に作れるのでぜひお試しください。仕上がりは約11cm四方で、A4用紙を使います。
I made little pillow box template for Christmas gift. If you have 205mm plate that will be helpful to cut the curve. It become 110mm box from A4(210-297mm) paper. Enjoy your own gift box with this template!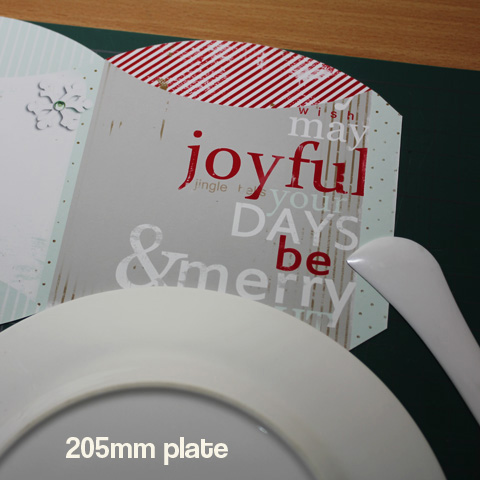 ↑カーブにお皿を当てて、カット。更に内側のカーブにはへらで折れ線をつけます。直線部分は定規を使ってくださいね。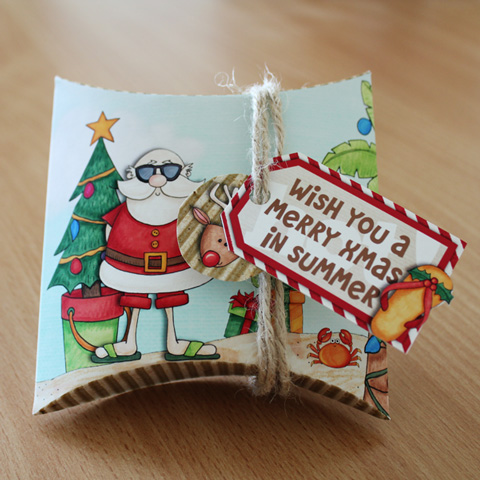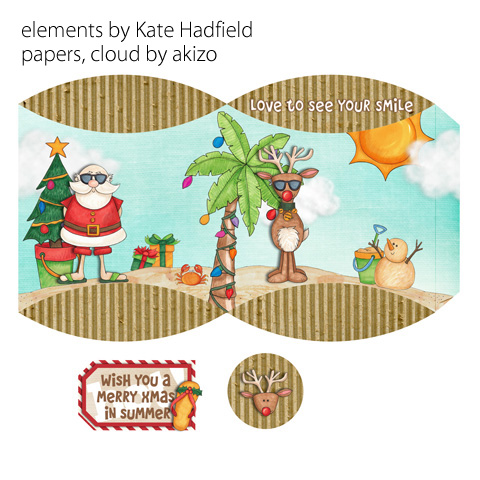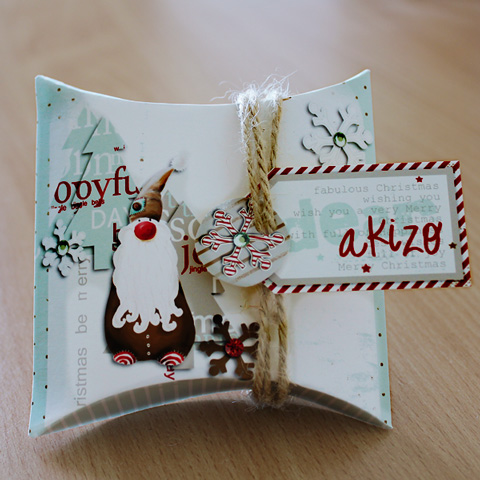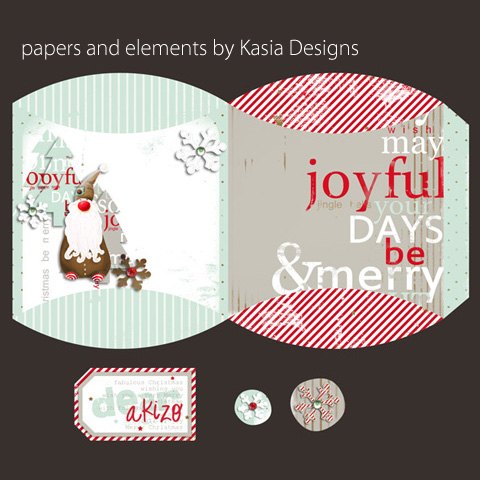 [A4 / PSD, TIFF and PNG format]
DOWNLOAD *Personal Use Only*
You can find my any other freebies.
Have a happy scrapping!
Enjoy デジタルスクラップブッキング!