Hi there! I'm hosting a TITLE CHALLENGE in February. It is simple rule, you must make a new layout with title "LOVE" (e.g. Isn't She Lovely, You Are Loved, I'm Loving You, For the Love of Cake, etc…) Have fun 🙂
And the prize is… Anyone who completes ALL 6 of the challenges at TDP this month will receive 50% OFF one entire purchase any time during the following month. Additionally, anyone who exclusively uses products by AKIZO DESIGNS will be entered to receive $5 to spend in my shop. You could be eligible to win 6 different $5 gifts if you use the correct designer's products in each challenge this month! Come join us!
 こんにちは。私は今月TDPのフォーラムにて、TITLE CHALLENGE をホストしています。お題は簡単、レイアウトのタイトルに "LOVE"がつく何か を付けることです。上記のfreebieを使っても使わなくてもどちらでもOKです 🙂
 プライズは… TDPでは今月6種類のチャレンジを開催していますが、そのすべてに参加すると、翌月1度だけ使える 50% OFF クーポンが必ず貰えます。更に、AKIZO DESIGNSのプロダクトのみ使って参加してくださった場合、$5 クーポンが当たる抽選にエントリー。他のデザイナーがホストをしているチャレンジも同様、ホストのプロダクトを使った作品にはそれぞれクーポンが当たるチャンスがあります。ぜひご参加お待ちしておりまーす!
---
Layout Sample of The Challenge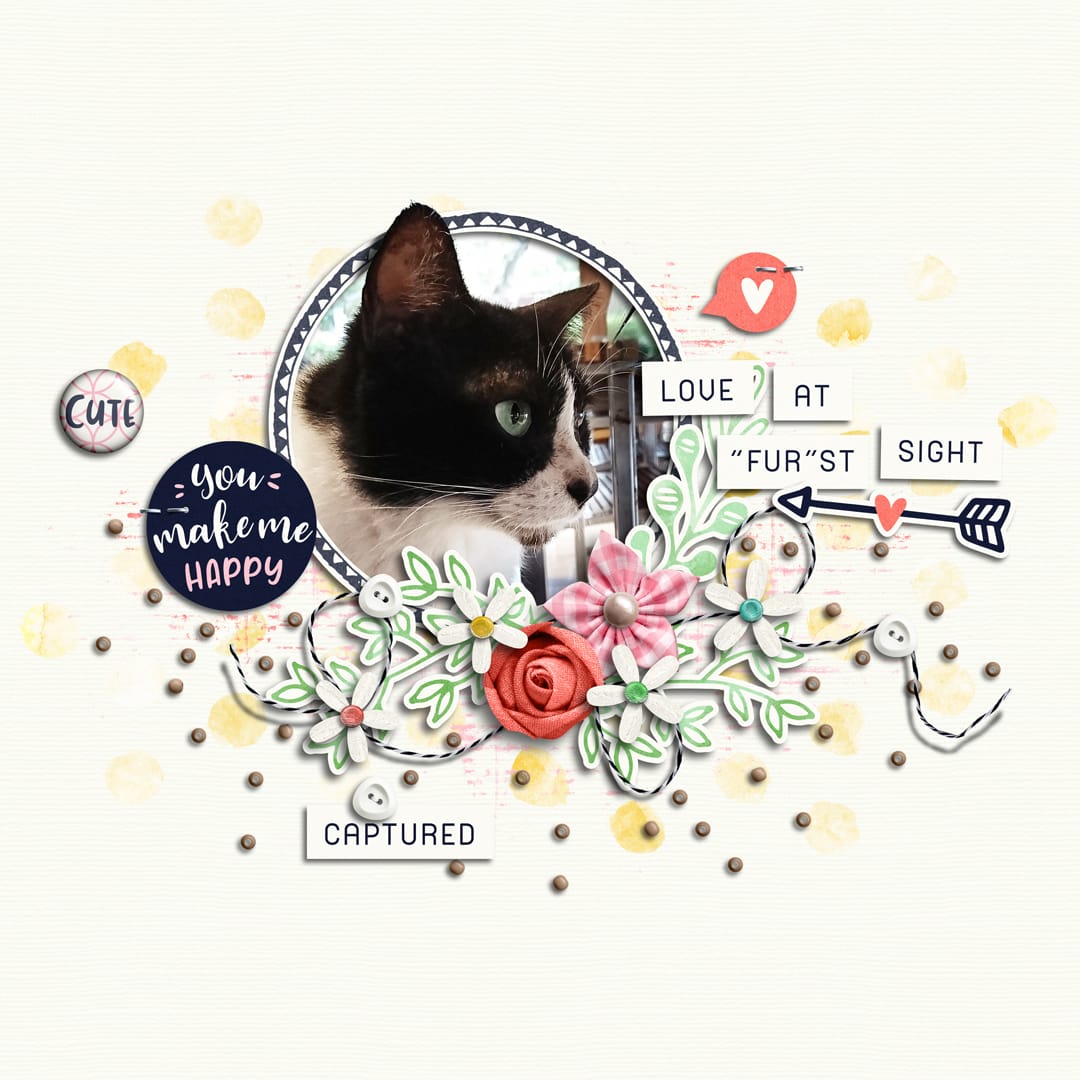 Kit: This Makes Me Happy | Collection
---
Thank you for reading and have a happy scrapping!