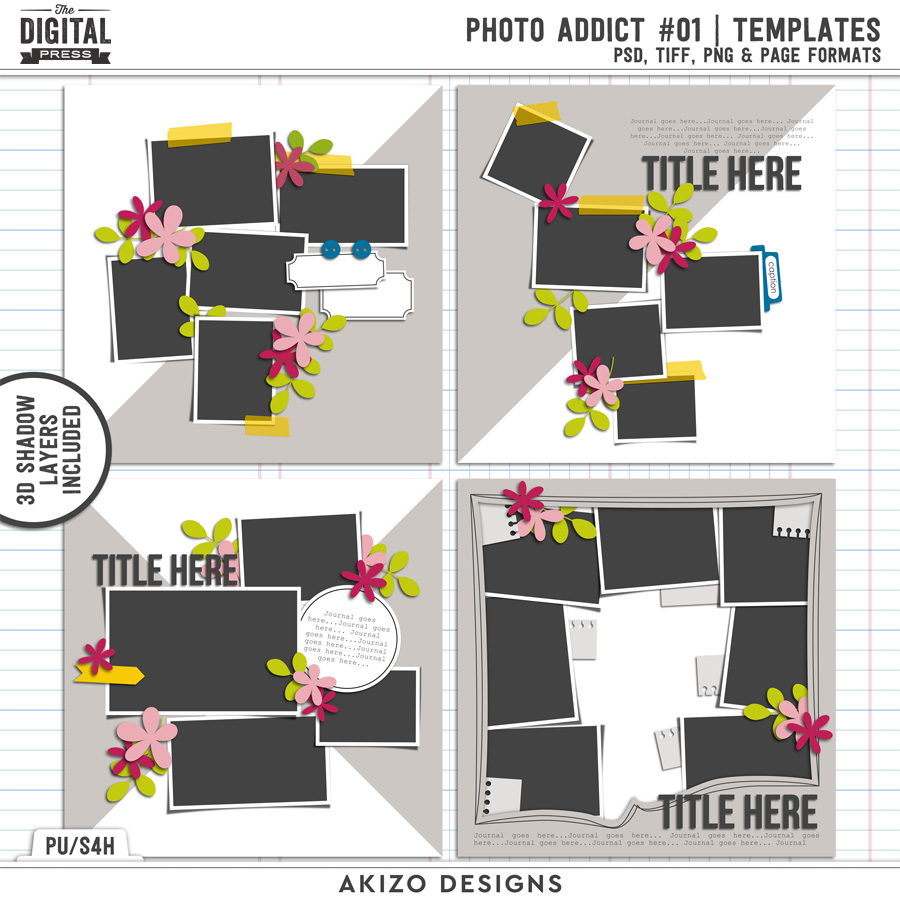 I hope you enjoyed NSD weekend!
Today I'm bringing Three New Template Packs for you. They were sold as NSD grab bag last week, so please double check your stash before purchasing 🙂
You will save 30% on the Paper Play 07 | Templates, Crazy Squares 06 | Templates, and Photo Addict 01 | Templates if you purchase through Sunday!
こんにちは。NSDは楽しまれましたか?毎年思うけどゴールデンウィークと被っているのがツライところですよね。
今週発売のテンプレート3種は、先週のGrabbagに入っていたものですので、2重購入なさらないでくださいねー 🙂
日曜日までにご購入いただけると30% OFFになります!
Inspirations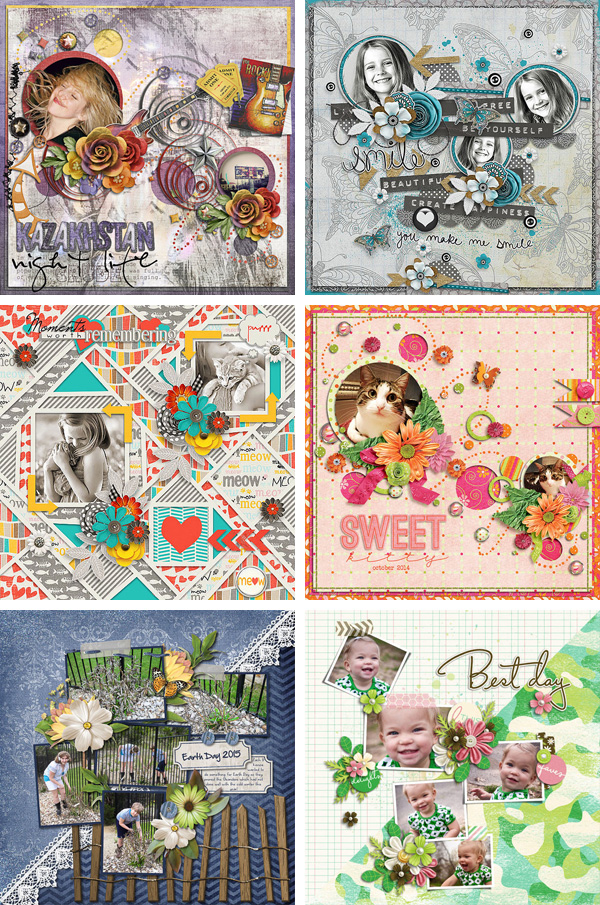 You can see more samples at Facebook, Pinterest, and The Gallery. Please upload your layouts also!
Have a happy scrapping!
他にもフェイスブック、 ピンタレスト、インスタグラムにてレイアウトを見ることができます。みなさんもレイアウトを作ったらぜひギャラリーにupしてくださいね。
初めてのお買い物の際はこちらの記事を参考にしてくださいね。
Have a happy scrapping!