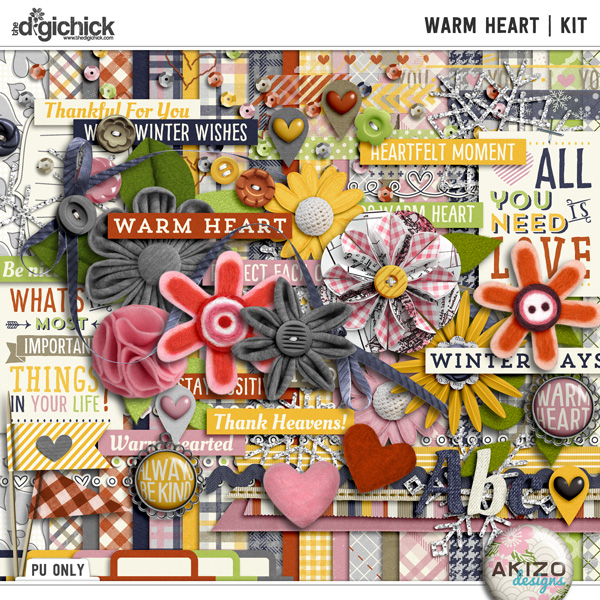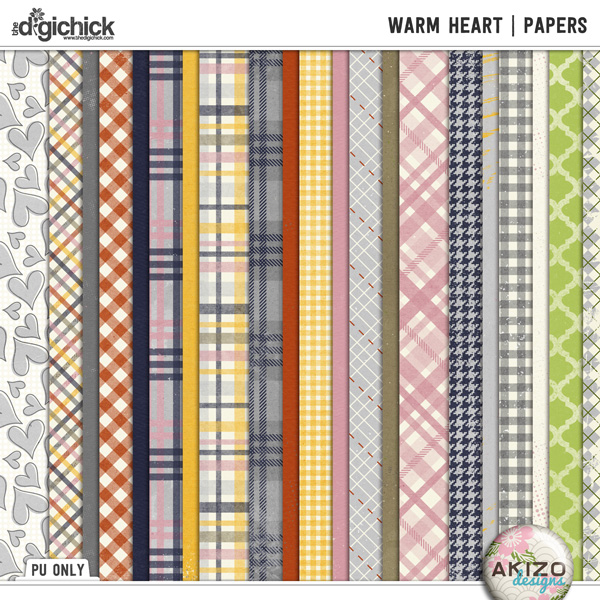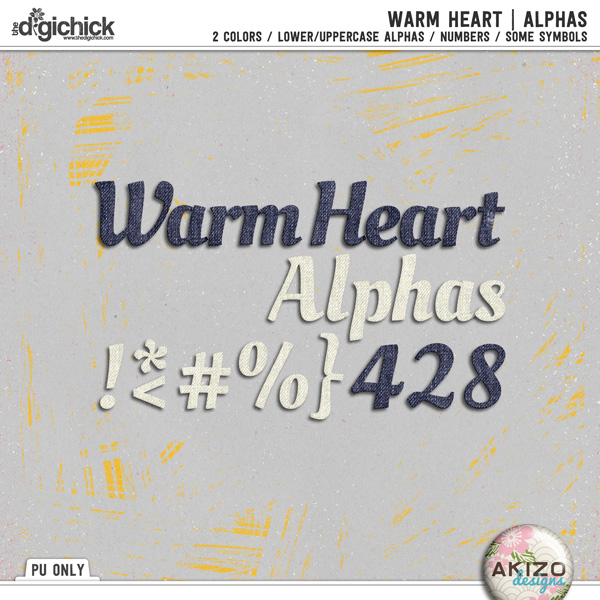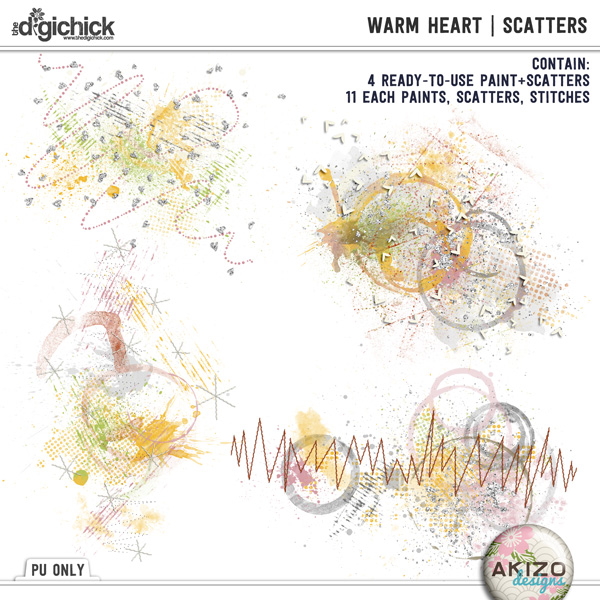 Hello, Today is coming! We are having a Black Friday Sale througn Sunday and I have a new Heart-Warming Kit for you! I have got an idea from scottish tartan muffler 🙂
 こんにちは。11月忙しいですね~2回もお祭りがあるんだから。ということで今週はBlack Friday Saleを開催中です。ほぼ全部が40%offなので、ぜひこの機会に。私もお買い物に忙しい週末になりそうです 🙂
 そして、本日発売のキットをご紹介します。ぬくぬくのタータン柄のマフラーをイメージして作ったキットです。マッサンを見ているとどうもスコットランドな気分になりまして 🙂 寒い日も温かくして、心も体も優しく過ごしたいものです。
Inspiration Layouts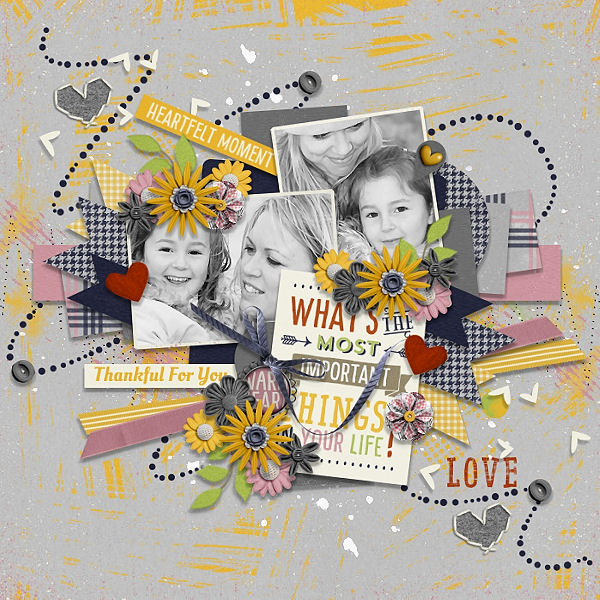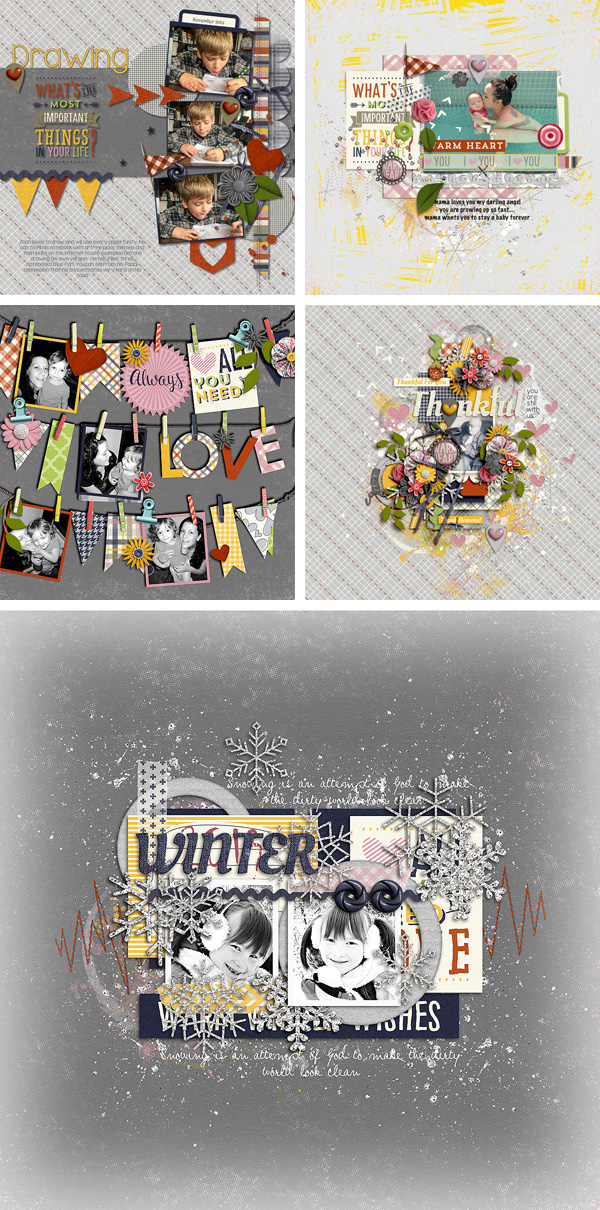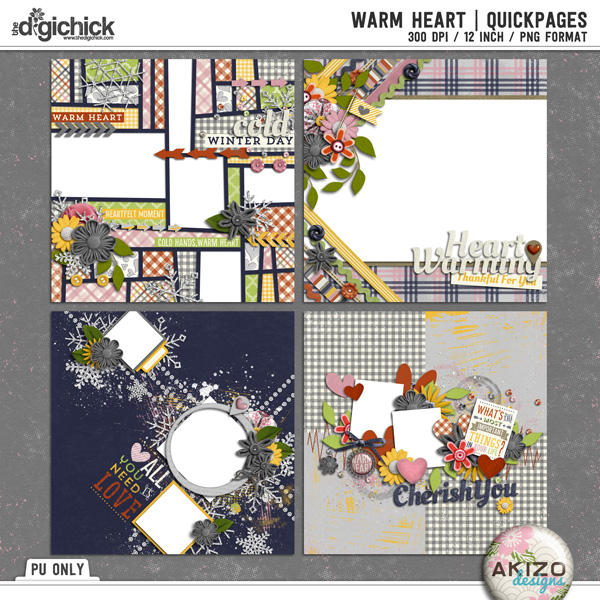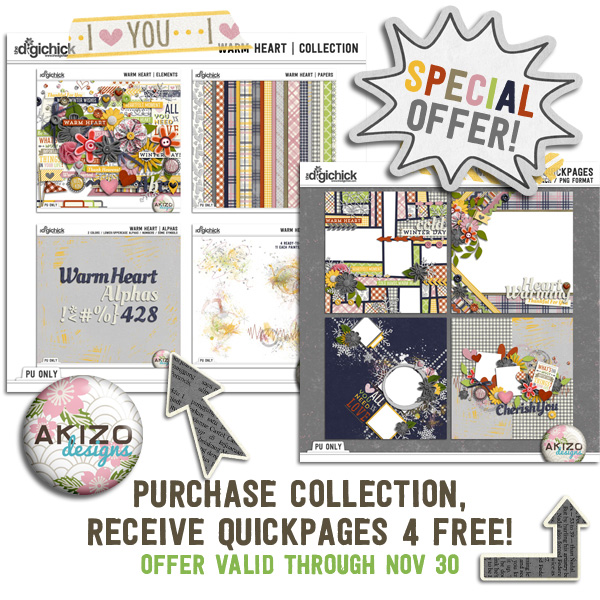 And one more, I made quickpages for winter memories. This quickpage set is FREE if you purchase the Warm Heart | Collection. This offer valid through Sunday, don't miss the chance 🙂
 そして写真を入れるだけですぐに出来上がるお手軽アルバム、quickpageを作りました。このセットは単品で購入していただくことも出来ますが、Warm Heart | Collectionをお買い上げいただくと無料で付いてきます。11月30日・日曜日まで(日本時間の月曜日のお昼頃まで)のキャンペーンですので、お急ぎください 🙂 *コレクションをカートに入れると、自動的にクイックページが$0ドルでカートに入ります。
Inspiration Layouts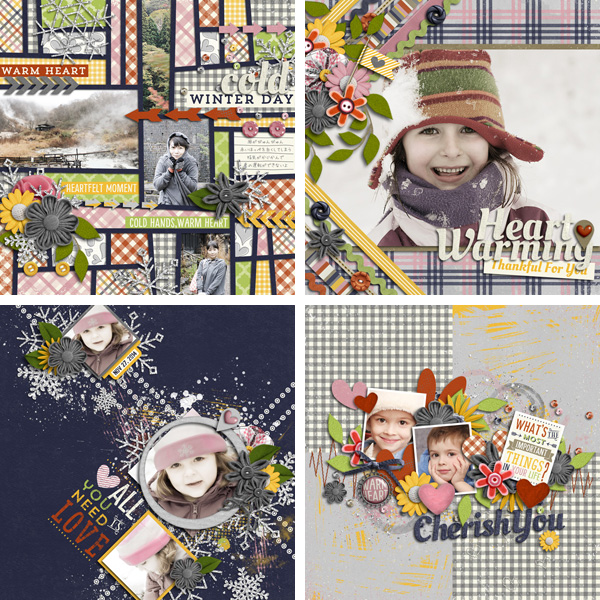 You can see more samples at The Gallery. Please upload your layouts also!
 他にもギャラリーにてレイアウトを見ることができます。みなさんもレイアウトを作ったらぜひギャラリーにupしてくださいね。
 初めてのお買い物の際はこちらの記事を参考にしてくださいね。
Freebie Time!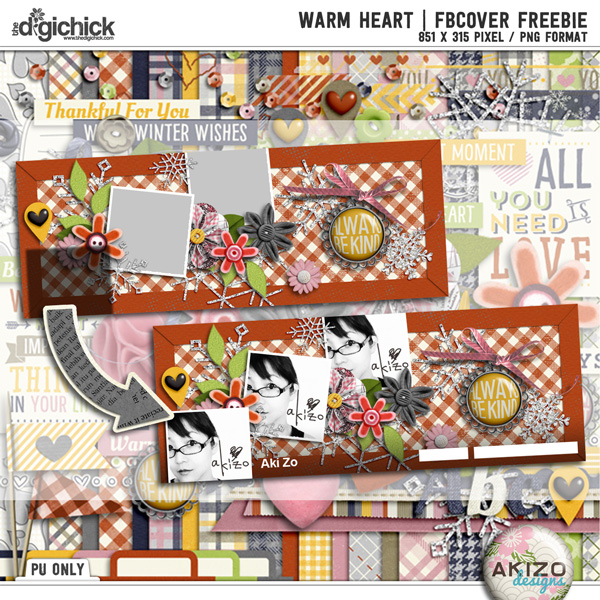 I made free Facebook Timeline Cover that was made of my Warm Heart Kit. Enjoy!
 フリービーのお時間でーす。Warm Heart Kitで作ったフェイスブックのカバーです。フェイスブックのマンネリ化防止に役立ちます 🙂
DOWNLOAD facebook cover
*Limited Time Only**期間限定*
Thank you for stopping by. Have a good weekend!
 それでは良い週末を。