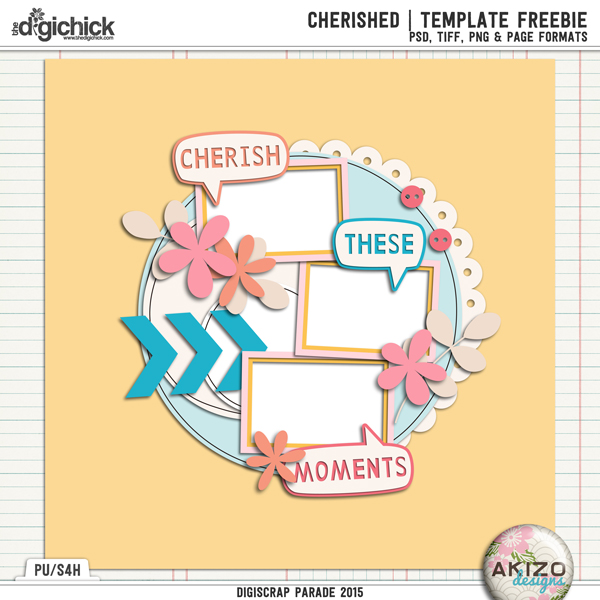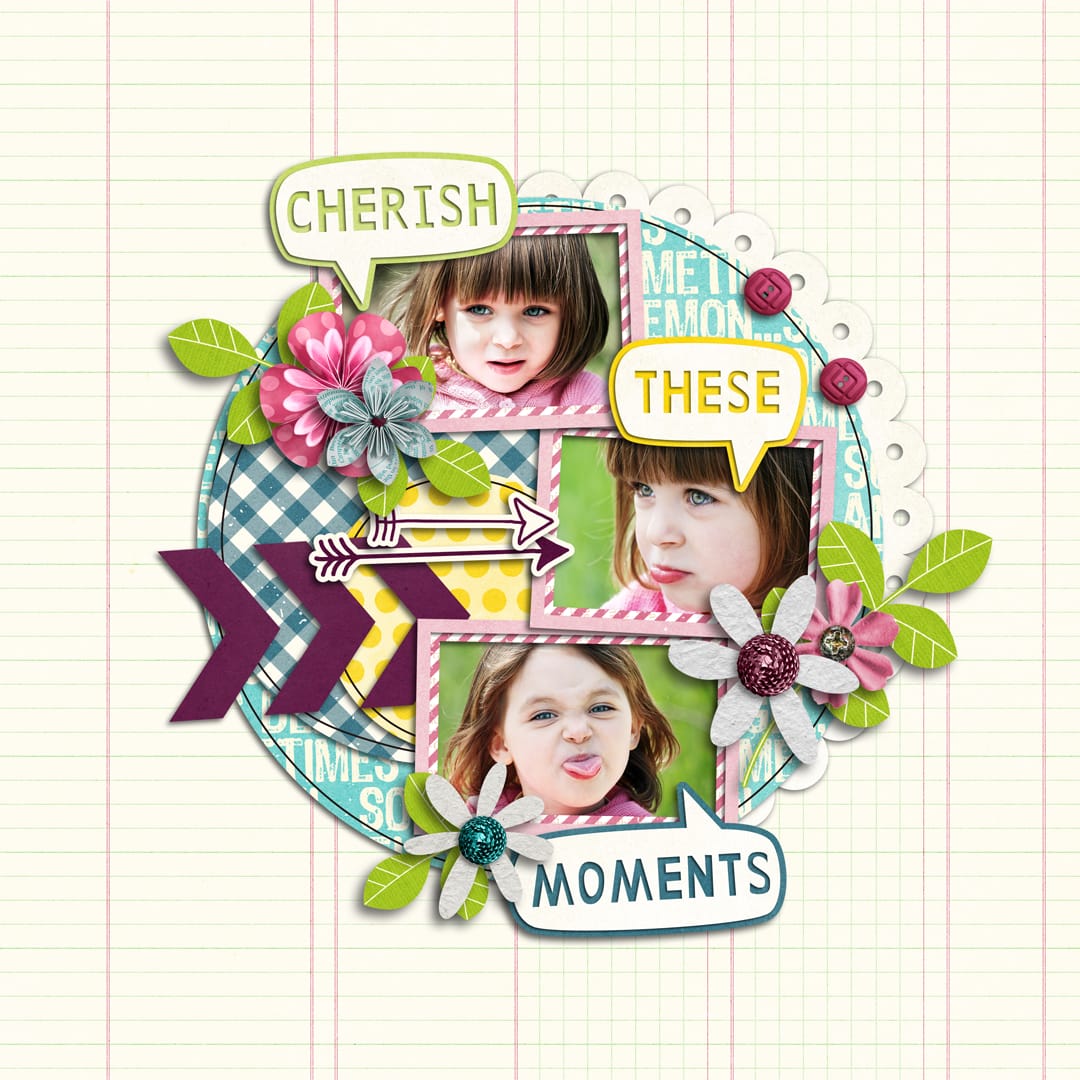 Kit – Angel or Demon | Collection, Add-on Freebie by akizo designs
Hi everyone! It's February and here comes DigiScrap Parade again!
I hope you enjoy my template for documenting your Cherished Moments!
こんにちはー。年が明けて早くも1ヶ月が過ぎ、DigiScrap Paradeのお時間がやって参りました!
今回のテーマは「Cherished」、パステルのソフトなカラーパレットです。大切な人と過ごした時間をレイアウトしてくださいね。
**Limited Time Only**期間限定**
edited———-
This product is now available as Recycle 01 | Templates in the shop. Thanks!
配布期間は終了しました。現在はこちらで販売しています。
Recycle 01 | Templates
—————-
Thanks for participating in the February 2015 DigiScrap Parade! If you're following the Parade route from start to finish, you should have arrived here from Kelleigh Ratzlaff Designs and your next stop will be Sabrina's Creation (or Her FB page). If you get lost along the way, simply head back to the main DigiScrap Parade site to view the master list and get back on track 🙂
 DigiScrap Parade にご参加のみなさん、ありがとうございます!順番通りに辿っていたら、Kelleigh Ratzlaff Designs からこのブログに着き、次はSabrina's Creation (or Her FB page) になります。もし順番がわからなくなったら、DigiScrap Parade siteにあるマスターリストから辿ってみてくださいね 🙂
Have a Happy Scrapping 🙂