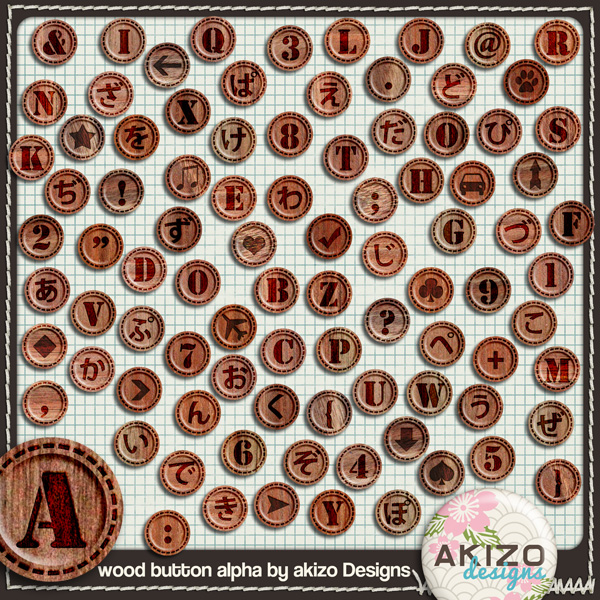 edited——————–
The Freebie Has Expired.
配布期間は終了しました
————————–
Hello!
I made a freebie alphabet set that is made of woody button. These are versatile, so they could be used with any page. Hope you enjoy scrapping! Alphabets, Numbers, Punctuations and some Signs included.
 木のボタンでアルファベットを作りました。合わせやすいと思いますので、いろんなレイアウトに使ってくださいねー。アルファベット、かな、数字、記号が入っています。

Another freebies are here.
Have a happy scrappin!
Enjoy デジタルスクラップブッキング!