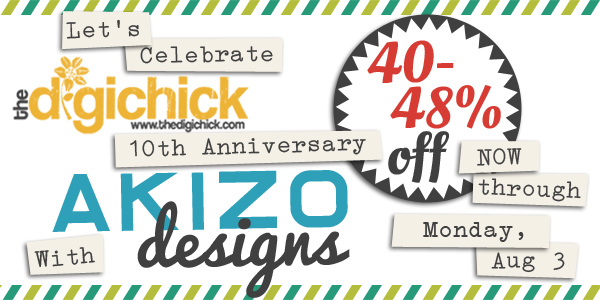 We are celebrating for 10th Anniversary of The Digichick!! We have special Challenges, Games, and Freebies in our forum with fantastic prizes!! And Anniversary Sale going on now through Aug 3rd! Don't miss the chance! And you have to check our Facebook out also!
The DigiChickがオープンして10周年を迎えました!8月3日の月曜日まで、10周年記念セールと、チャレンジ、ゲームやfreebieイベントを開催中です。ぜひ遊びに来てくださいね。Facebookも要チェックです!
Early Bird Special!!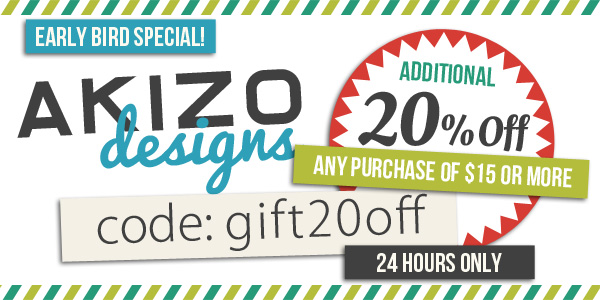 Take an additional 20% OFF if you purchase $15 or more!! Use coupon code gift20off. This offer is available only for 24 hours (only 5 hours left!), so hurry up! NOTE: Sign-in the shop first, please.
15ドル以上お買い上げ頂くと、更に20% offになってお得です!お店にSign-inし、カートに商品を15ドル分以上入れた後、クーポンコード欄に、gift20offと入力してください。24時間限定のスペシャル特典です!(本日15時まで)
Have a happy scrapping and shopping 🙂