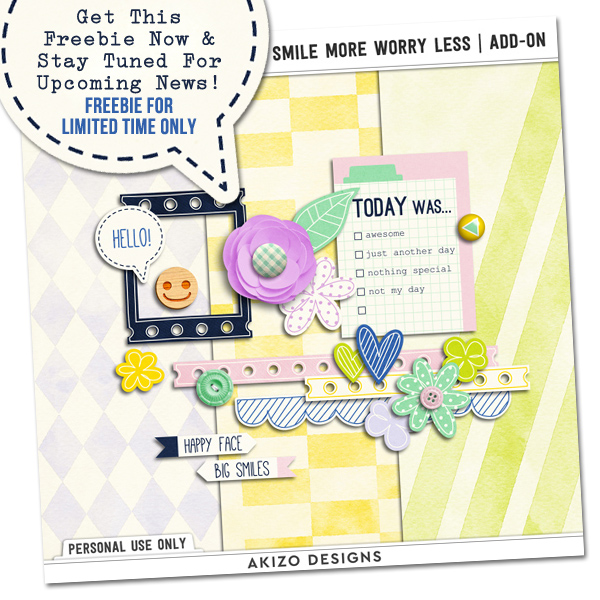 Hi my friends, I hope you had a wonderful summer (winter) break. Today, I have a little gift for you.
I'm going to launch on a new adventure. STAY TUNED for upcoming news!
 こんにちは~そろそろ新学期ですね。夏休みは満喫されましたかー?今日はfreebieを用意しました!
 Akizo Designsは活動を再開します。新たなチャレンジです。次のお知らせを楽しみに待っていてくださいね!!
You can Download at Facebook, and click the FREE GIFT tab.
*Freebie for limited time only*
*Offer ends Sep 9th 2014*
ダウンロードは、フェイスブックへ行き、FREE GIFT タブをクリックしてくださいね。
*このfreebieは2014年9月9日までの期間限定です*
You can find my another freebies HERE.
Have a happy scrappin!
Enjoy デジタルスクラップブッキング!